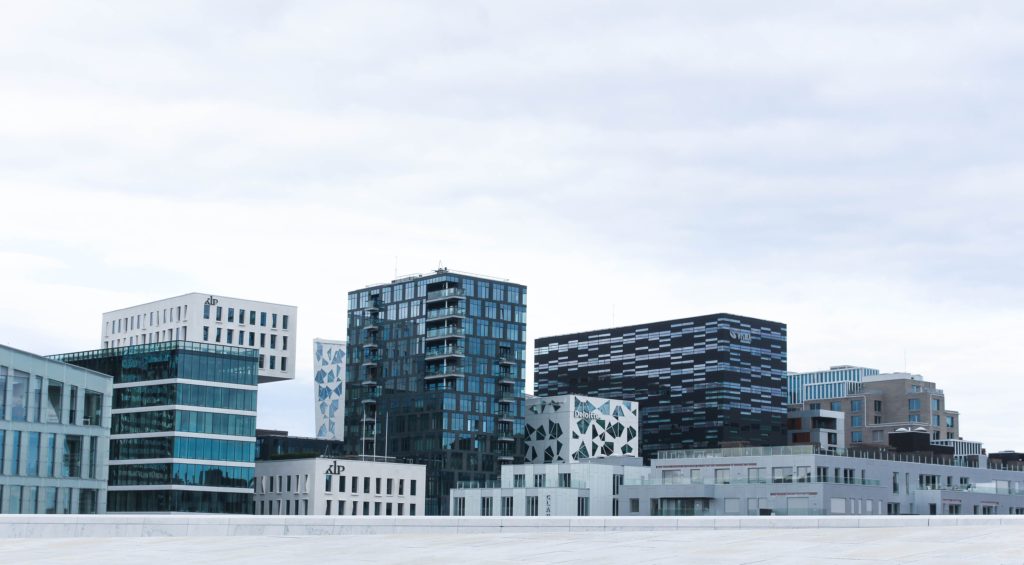 Food poetry
Right across the street from the Norwegian Opera House, famous for its prize-winning striking design, you find Edda, a gourmet restaurant focused on the forgotten Norwegian pantry. Centrally located in downtown Oslo, Edda is a preferred choice for locals and visitors alike. The inspiration from Old Norse is evident not only in the food, but in the name Edda itself, which refers to two medieval Icelandic literary works; the Prose Edda and the Poetic Edda. And the food is definitely poetic.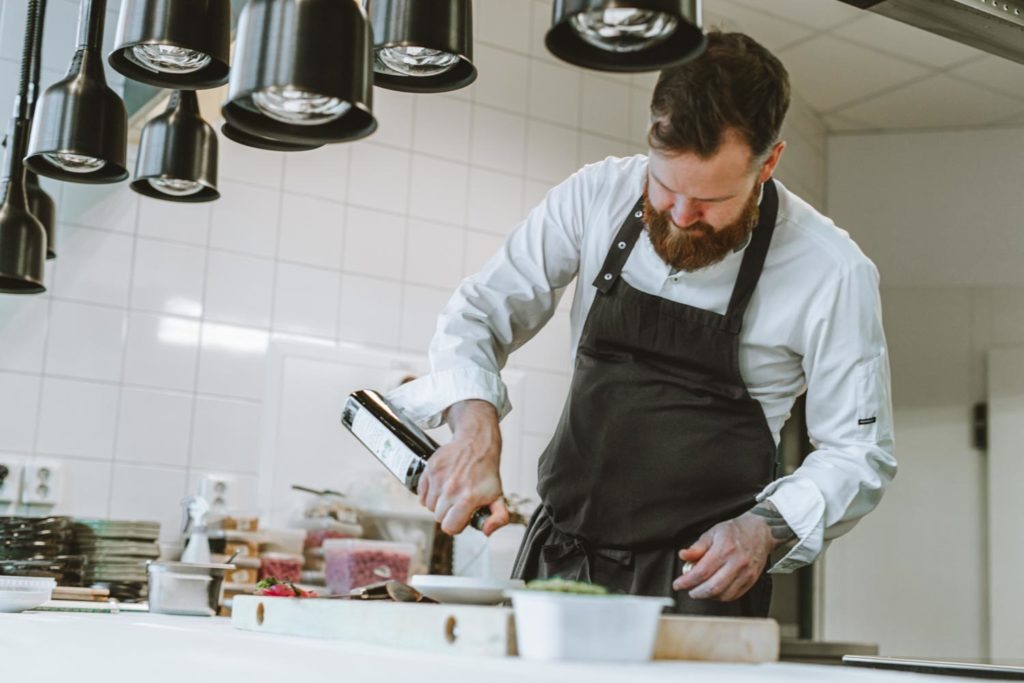 Raw materials at its finest
Head chef Eirik Mehus has been at Edda from the beginning in june 2018. From day one he has been responsible for continuosly developing a unique menu focusing on the very best Norwegian ingredients. The result is an exceptional menu with a wide variety of flavours. During your visit at Edda you'll encounter Norwegian reindeer from the Finnmarksvidda Plateau, cod from the coast of Lofoten and Norwegian brown cheese. Here you'll have a taste of Norway's most well known produce, cooked to precision
"Our idea is to use Norwegian raw materials prepared in the French way", says head chef Eirik Mehus.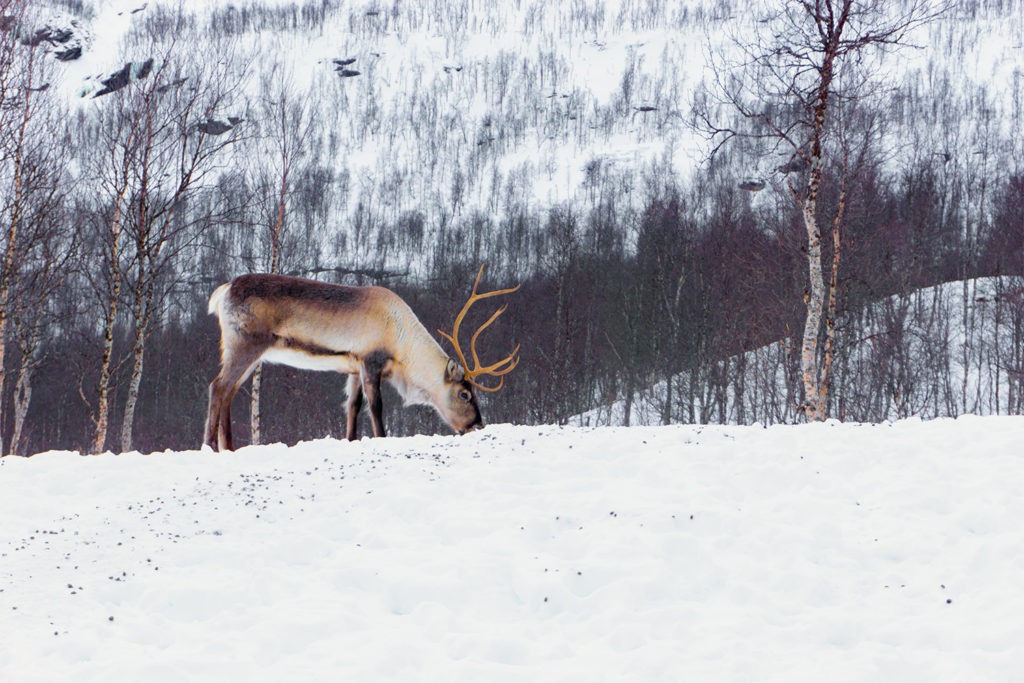 Introducing a new taste
When it comes to the well-travelled Norwegian reindeer, the head chef's goal has been to introduce the fantastic gamey taste to people that may not get the chance to enjoy it very often, or never at all. Reindeer meat gets its distinct flavour from their diet, which consists of herbs, grass and shrubs. Finding the perfect recipe to this mild but distinct taste was not an easy task. Despite the trials and errors the end result was worth it; curing the reindeer in Nuet Dry Aquavit, grapefruit peel and blackcurrant. The latter are actually some of the main ingredients in the aquavit, which makes this a great comprehensive experience, though we may of course be somewhat biased on this one.
Upon leaving the restaurant you'll have the feeling of satisfaction. Culinary satisfaction.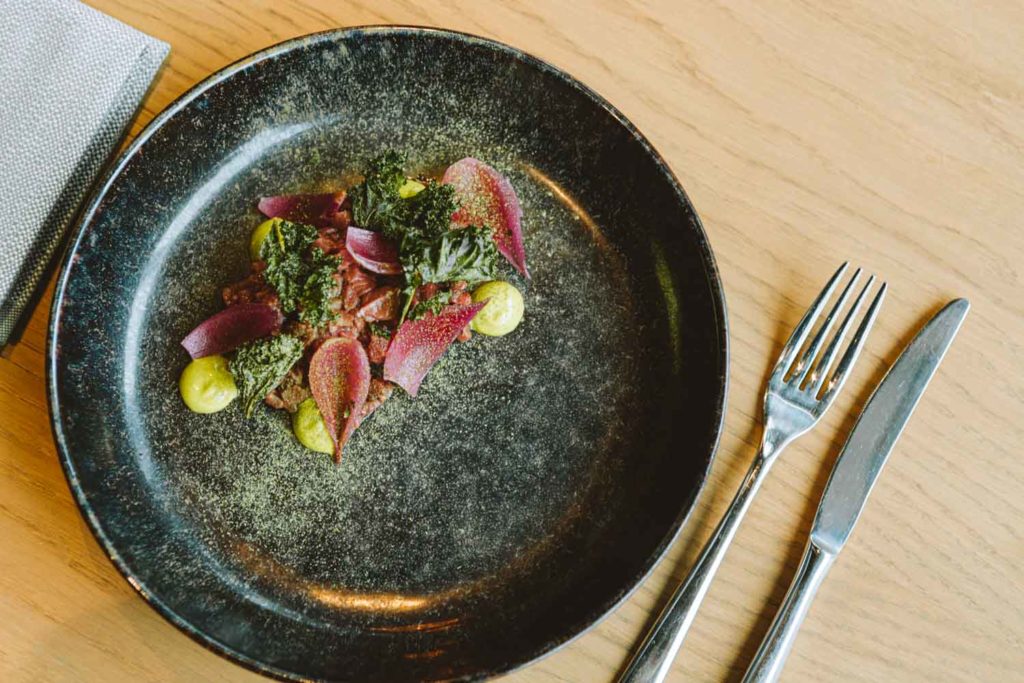 Reindeer can be used for so much. A favouriteof many is a tartar. Here Eirik has made a reindeer tartar accompanied by pickled red onions and dried cabbage.
Edda isn't all about the food, here interior is just as important. Just like the food it has a touch of Norwegian tradition. Designed by the Oslo based interior designers at Interiørplan, Edda has a clean, modern look with a distinct Norwegian style. You can read more about the beautiful design in a later blog post! Follow us at @nuetaquavit to get instant updates on new posts! And while you're at it, check out our other posts right here at nuetaquavit.com/stories!