Right next to one of Norway's prize-winning pride examples of Norwegian architecture – the Norwegian Opera House in Oslo – you find another piece of art. The restaurant Edda in downtown Oslo is surrounded by architectural masterpieces, and the restaurant itself is no different from the surrounding neighbours.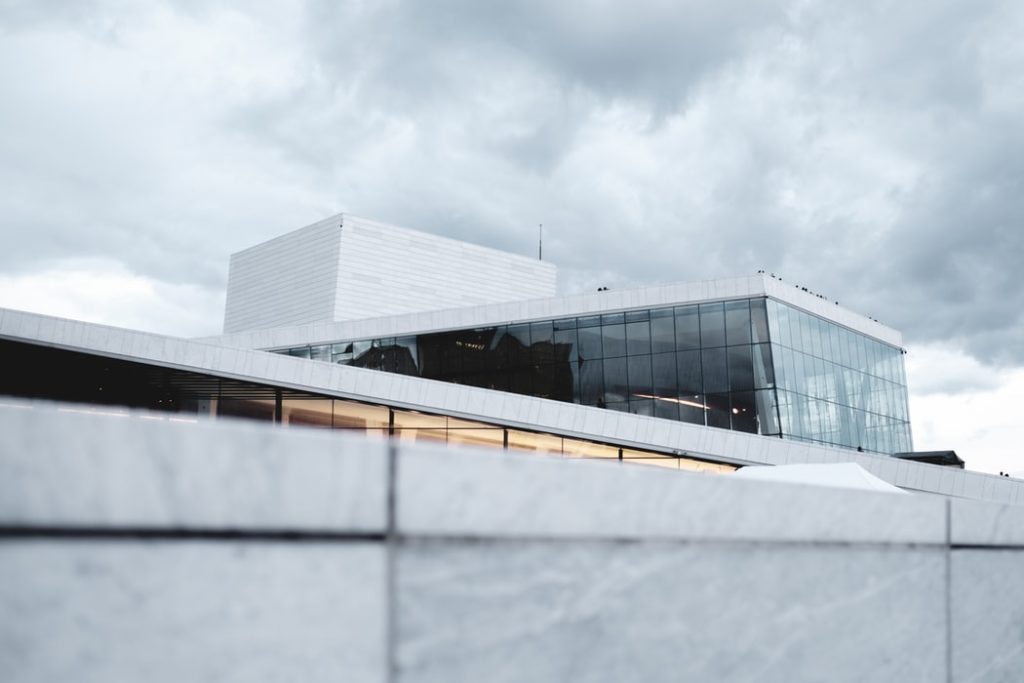 Designing an Experience
Although taste is key when it comes to food, the whole dining experience is equally important for a restaurant visit. The interior, atmosphere, noise, temperature and staff may be a dealbreaker for some, and it needs to have high standards to keep visitors returning. It doesn't matter how good your food is if a negative atmosphere overshadows the exceptional taste of the food being served. This is definitely not an issue at Edda, with their stunning design and inviting atmosphere. Large windows let in lots of light during the daytime, and warm lighting around the restaurant makes for a cozy feel in the evenings.
The grandma pattern
You clearly see hints of Norwegian design around the restaurant. The sofas are covered in a flower pattern inspired by older Norwegian furniture design, predating this millennium. By some, this design is called "The Grandma Pattern" because of its widespread use in the homes of the grandparent generation. It is quite recognizable for most Norwegians, thus giving it a friendly and welcoming feel. This truely reflects classic Scandinavian design.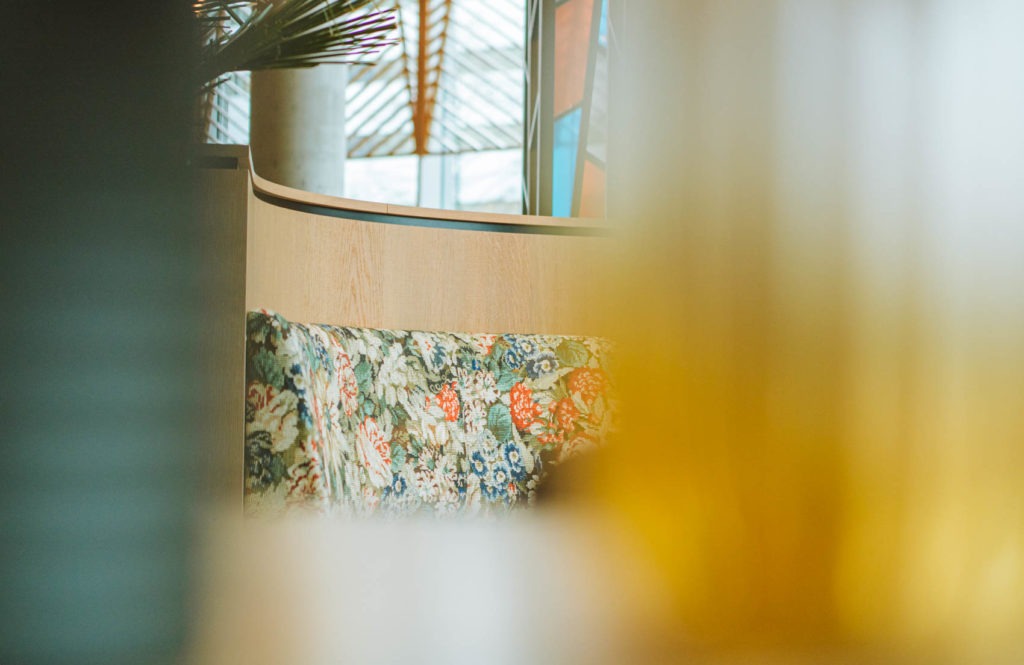 Maritime inspiration
Norway has a strong maritime tradition through oil and fishing. Fishing has been a part of Norwegian culture throughout our whole history, and you clearly see that the designers kept this in mind. The ocean blue chairs and the wooden, fish patterned accent design really emphasizes this naval culture. It certainly compliments the Lofoten cod and the Norwegian mackerel on the menu.
Poetic design
Looking at Edda's bar, you instantly notice the wooden staves suspended in the air above. The staves are placed in a wavy pattern, mimicking the shape of the aurora borealis, the northern lights. This makes for a quite poetic experience when served reindeer that has roamed the Finnmarksvidda plateau under this exact natural phenomenon.
All these design features make for a comprehensive dining experience. The food and the classic Scandinavian design complete each other in a beautiful and artistic way. There is no doubt this is one of the finest restaurants in Scandinavia.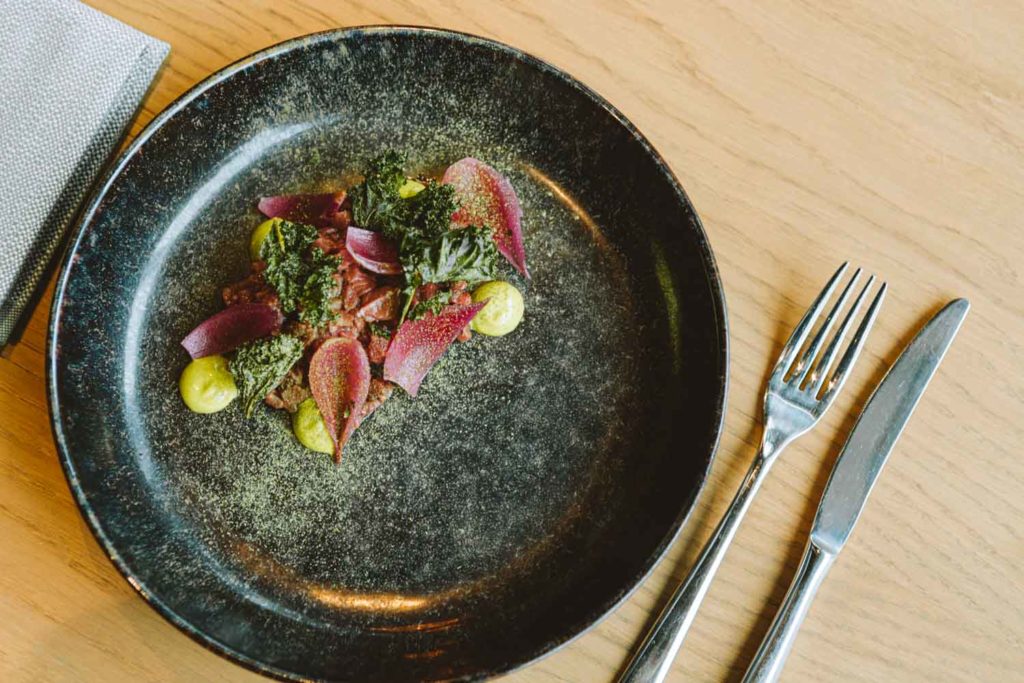 A restaurant is, of course, nothing without its food and therefore Edda has developed a unique menu focusing on Norwegian raw materials. With the use of arctic reindeer, cod from Lofoten and brown cheese, Edda is a well known gourmet restaurant. If you want to read more about Edda's menu, check out our blog post about their reindeer dishes here. We post weekly articles about Scandinavian culture, food and design here at Nuet. Follow us at @nuetaquavit to see our newest updates in your feed!