Hiking through the Dovrefjell Mountains, there is a chance that you will encounter a large box of steel and glass placed all by itself in the mountainside. It might seem a little misplaced at first. You may ask yourself why this steel box is placed in the middle of nowhere, but upon entering you instantly understand why it is there. The box is Viewpoint Snøhetta, a visitor centre featuring an impressive panoramic view of the Snøhetta mountain and the Dovrefjell National Park.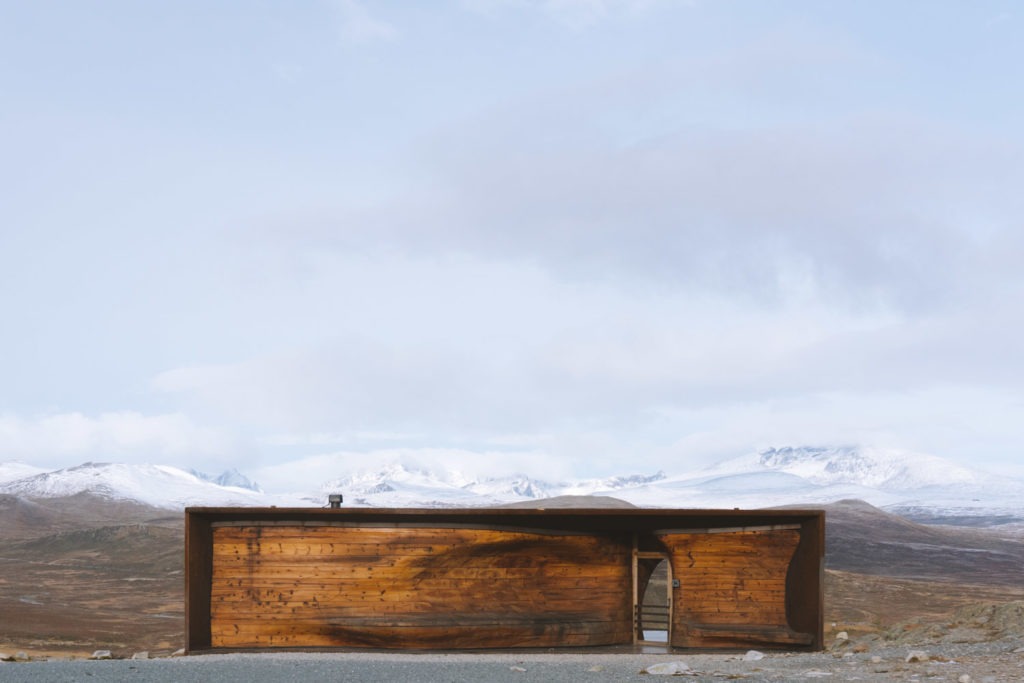 Clean Design
The viewpoint features neither signs nor information about the building and the area. The architects decided that the spectacular view and architecture would be a sanctuary from everyday stress. Rather than a distraction, this is a place for peace and contemplation. A room for new thoughts.
Thoughtful Design
The raw steel construction is no coincidence. It is a reference to the mining industry in the area, as well as a symbol of the mountain's bedrock and the metals beneath the surface. As well as being a symbol, the metal is also chosen for the natural conditions of the mountains. Viewpoint Snøhetta is facing extreme weather conditions all year around. This is a majestical building built to withstand strong winds and snowstorms, but also hot and sunny days.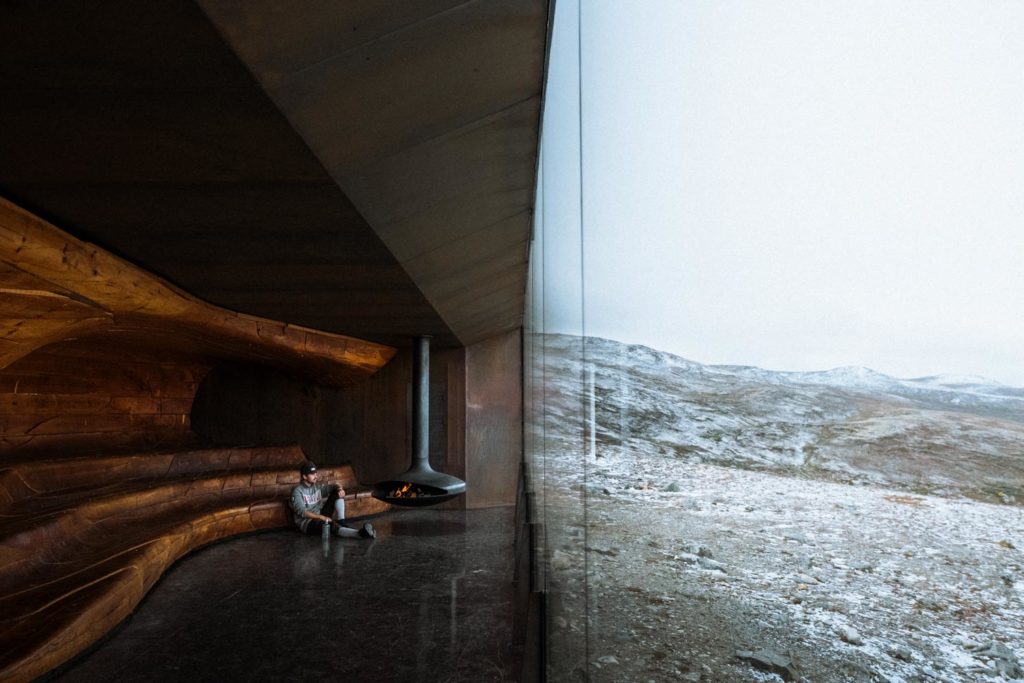 A Boatbuilder's Work
The viewpoint's wooden core is designed to create a warm and welcoming seating area where visitors can admire the view for hours. Shaped like a rock eroded by wind and water, the core is a soft contrast to the rigid outer shell. The wooden construction is built by wooden boat builders in Norheimsund. Constructed with neither a single screw nor a drop of glue the structure is purely timber held together by wooden plugs.
"The interior's shape creates a protected and warm gathering place, while still preserving visitor's access to spectacular views."

Snøhetta Design Office
---
Want to read more about unique Scandinavian architecture? Then we highly recommend our story on Fuglemyrhytta and the Normarka wilderness area in our post, Exploring the Oslo Wilderness. We also suggest following our Instagram profile @nuetaquavit to get instant updates on new blog posts straight to your feed.