The Unique
For the award-winning Norwegian chocolate brand Fjåk all these factors apply. Located in Eidfjord, far into the Hardangerfjord in Western Norway, Fjåk innovates the chocolate industry with a Norwegian take on the worldwide popular product. Founded by Agur Arechanga and Siv Hereid back in 2017, the brand has been growing fast and is steadily gaining more popularity on the market. Agur and Siv aspire to make chocolate of the highest quality possible, adding the finest natural ingredients from the Norwegian nature. Their unique selling point is the combination of a well-known international product and rare local produce, such as lingonberry or reindeer moss.
The Story
Agur had been working as a photographer for years when she in 2015 decided she needed to do something new. She played with the thought of starting both a gin company and an ice cream company, but after some consideration and research, she figured it was not quite the thing she was looking for. After some time she explored the thought of becoming the Norwegian Willy Wonka, a world-class chocolate maker. On a trip to Britain, visiting her in-laws, she had the opportunity to buy a chocolate machine and some cocoa beans. She bought the machine and brought it back home in her carry-on. Investing in the machine turned out to be the first step down the chocolate making path. Back home the experimenting with flavours began, and with the concept of Norwegian produce in mind Agur quickly figured out what was going to make Fjåk so unique. After some time experimenting and making chocolate on her own, she convinced her good friend Siv to join the adventure, and in April 2017 they launched and committed to the brand, and the rest is history.
The best thing about this adventure is the great feedback we get from our customers. Watching someone tasting and enjoying real, organic chocolate for the first time is priceless.

Agur Arachanga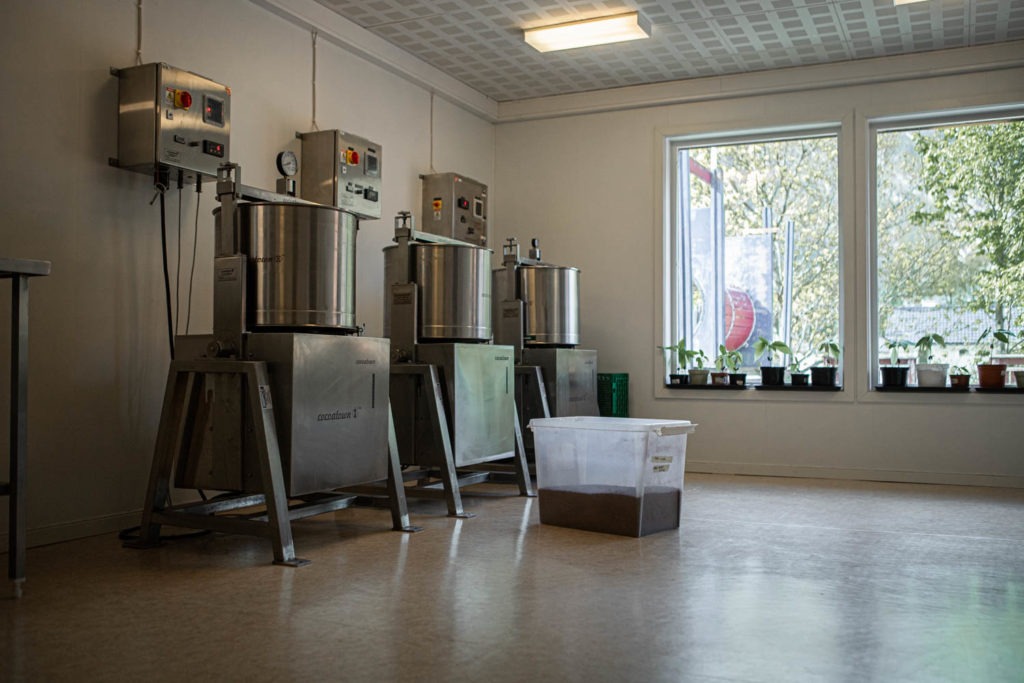 The Garage
Like many large companies in the world, Fjåk Chocolate started product developing and production in a small garage. In a dimly lit room, between shelves and storage, Norway's first bean-to-bar chocolate manufacturer started their business. Fast forward to the summer of 2019, the hard-working women got a lease on a closed down, local kindergarten, and moved their production out of the garage to larger and better facilities. After the move, the production quality and quantity went up, and at the end of last year, the two industrious women produced over 16.000 chocolate bars, by hand.
The Concept
The concept is simple, special Norwegian ingredients mixed with high-quality beans, making a truly unique composition of flavours. In today's market, Fjåk is the only manufacturer in Norway practising the "bean-to-bar" philosophy. Bean-to-bar is a concept meaning that all production steps from raw cocoa beans to finished chocolate bars are done in one single factory – or a closed down kindergarten in this case. Avoiding multiple production steps and facilities gives the women behind more control of the product quality and results in an eco-friendlier production. The bean-to-bar concept has become popular outside of Scandinavia, both east and west, but at home this is a relatively unexplored concept, making Fjåk pioneers in the Scandinavian market.
The Taste
With such a great focus on Norwegian raw materials, there is no surprise that their bestselling bars are the ones with local produce. Their best-selling chocolate bar is the 45% milk & brown cheese, described as a round creamy milk chocolate with a crunch of Norwegian goat cheese. The cheese is locally produced at Undredal Stølsysteri, just a quick trip from Eidfjord. Just like the brown cheese bar, their reindeer moss and lingonberry bar might be the definition of Norwegian chocolate. The taste of the Norwegian wilderness combined with high-quality Tanzanian cocoa beans makes for an extraordinary culinary experience. Being hand-picked and hand-crafted by two committed, hard-working women, the chocolate is made with love and passion in true Norwegian spirit.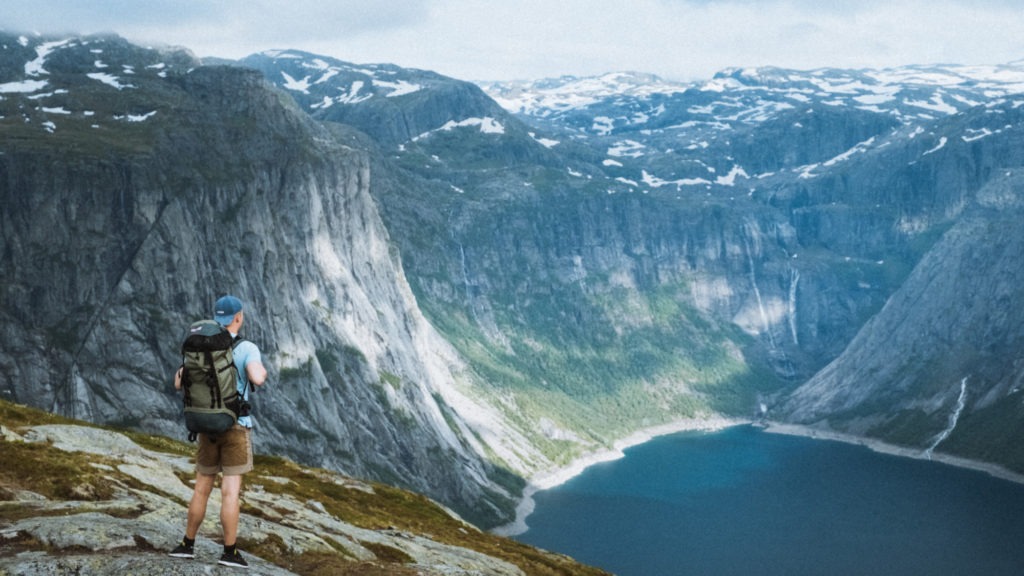 Interested in Scandinavian cuisine and culture? Here at Nuet, we publish weekly posts about everything Scandinavian. Read more on nuetaquavit.com/stories and follow our Instagram @nuetaquavit to get instant updates on new posts straight to your feed.