An Acquired Taste
For years and years Nuet Aquavit founder Morten Pharo Halle from Oslo, Norway had a recurring discussion with his mates when they met up for a drink: What an underappreciated product aquavit really is. This quintessentially Scandinavian product with almost 5 centuries of history is a staple during celebrations like the Christmas dinner, midsummer, the 17th of May celebrations and the crayfish parties in the autumn. For us Scandinavians, aquavit has a special place in our hearts, though many will admit they enjoy it with gritted teeth. And here lies the issue with traditional aquavit; it's an acquired taste. The heavy influence of spices like caraway, fennel and anise seeds makes it quite strong, and the scope of use quite limited. What if someone combined the best of tradition and innovation to make an aquavit that was clearly an aquavit in its right sense, but was also fresh and smooth, and suitable to enjoy all-year-round by people all over the world, in a whole array of drinks? After all, aquavit is made the same way as gin, only with even more room to play around with different flavours.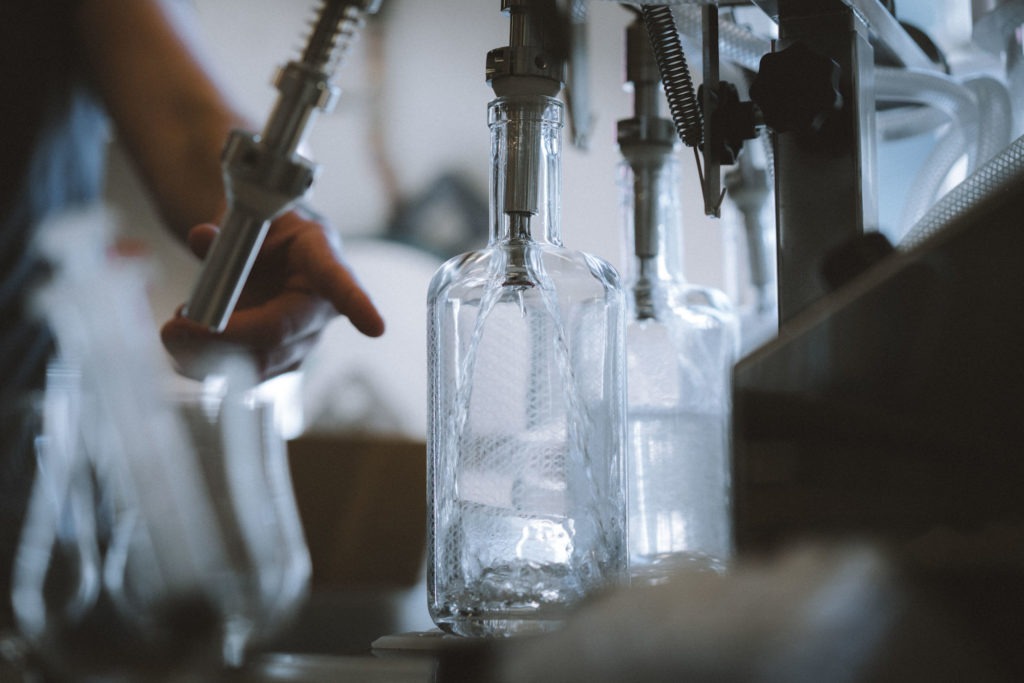 Less Talk, More Action
Late 2018 Morten decided it was time to stop talking about the potential of aquavit, and actually show it. By coincidence he met Benjamin Lee, one of Norway's most renowned bartenders and bar owners, and they started discussing the idea of creating the world's best aquavit. Shortly after, Nuet Aquavit was founded, and by early 2019 Benjamin had started the development process. Even before doing the first test distillation, Benjamin had most of the recipe ready in his head. The heavy spices of fennel and anise seeds of traditional aquavits were to be replaced with grapefruit peel and blackcurrant for freshness, citrus and viscosity, whilst the traditional caraway was going to remain, honouring tradition. The combination would prove fantastic, as it gave the aquavit a smoothness and freshness not seen in aquavits before, whilst still being clearly an aquavit with a subtle caraway influence. Another 6 months and more than 100 test distillations were spent getting the balance perfectly right, and by the summer of 2019 the Nuet 7.1.1. was created, now known as the Nuet Dry Aquavit.
Like Gin, Only Better
Whilst developing the Nuet Dry Aquavit, Benjamin and Morten only had two criteria that needed to be met: It had to work perfectly with tonic water, and it needed to really shine as a martini drink. These are two drinks in which there is no place to hide, and so they really only work the very best of gins. Or, as in this case, the very best aquavit. Neither Benjamin nor Morten had ever come across an aquavit that would pass these two litmus tests, so if they managed to be the first to do so, they would be sure to have a truly unique product; the world's first aquavit to serve as a proper substitute to premium gin. By the summer of 2019, both tests were passed with flying colours, and people can now judge for themselves, by making their own Nuet & tonics, and Nuet dry martinis.
Handmade in Oslo
Distillation of Nuet Dry Aquavit is done at the great OHD facilities in Oslo, Norway. Carefully sourced botanicals are steeped for 24 hours then distilled in a copper pot still. Additionally, we use a vapour basket for added botanical extraction, and to maximise the delicate botanical notes. We distil low and slow to get the most out of our ingredients. The aquavit is then rested for a month before it's ready to spread Scandinavian moments around the world. Like traditional aquavit, the base spirit is made of Norwegian potatoes, and the traditional caraway is sourced from beautiful Inderøy in the north of Norway. At the moment the entire process of bottling, with cleaning, filling, labelling, corking and packing, is done by hand, with the help of friends and other volunteers.
Scandinavian Moments For All
At the heart of our brand is a desire to live in the moment. "Nuet" means "the now" in Scandinavian, and we want people all over the world to appreciate those small moments in everyday life, as well as the grand occasions. Being "in the now" is a central part of Scandinavian heritage, and could be a key reason for why the Scandinavian countries consistently rank among the top in the world in terms of happiness, as research has shown that mindfulness and gratefulness is key to our mental health. We are now able to bring a tiny piece of Scandinavian living to people across the world, as Nuet has now become the first Norwegian company ever to sell spirits online, through our very own webshop. In Norway, it's readily available at Vinmonopolet's website, and the same goes for Systembolaget in Sweden. You can also order from online retailers like Master of Malt and Whisky Exchange.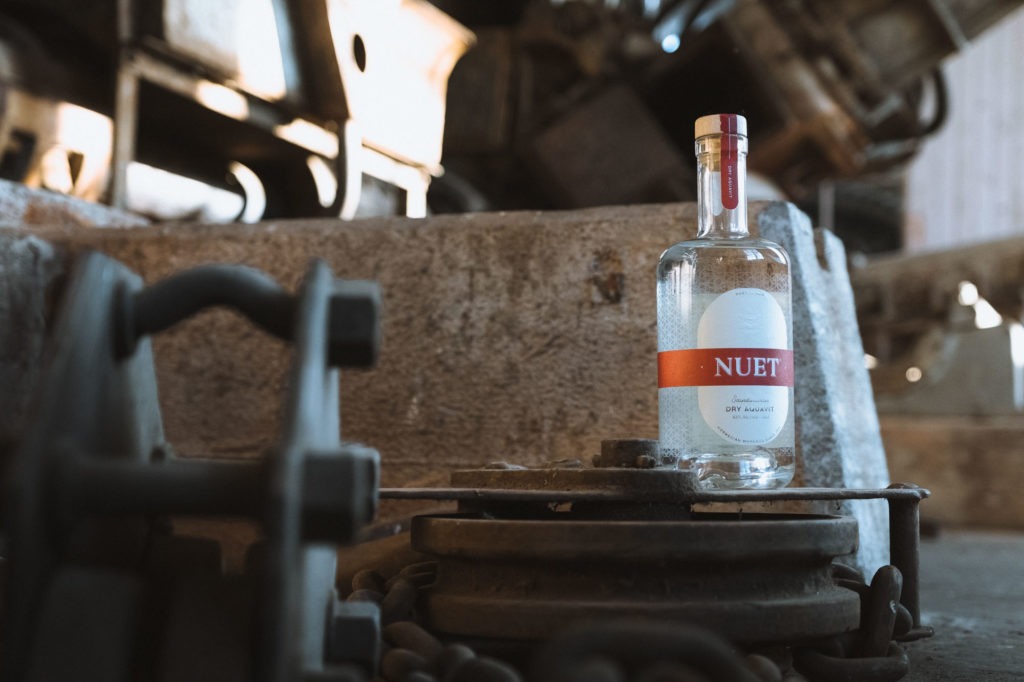 Interesting read? Then we suggest reading our blog post on the history of aquavit, 500 Years of Scandinavian Moments. Here at Nuet, we strive to share the moments and the stories from the great Scandinavian region. We publish weekly blog posts about Scandinavian cuisine, culture, and people. Read our stories at nuetaquavit.com/stories and follow our Instagram @nuetaquavit for instant updates on new posts straight to your feed.