It is a Wednesday noon in the middle of June. It is almost 30 degrees celsius outside and the Norwegian capital, Oslo is sweating. People are outside in the park, taking a bath by the docks, or chilling inside with the air condition set to max. But for Jarle Hollerud and Rikard Svensk, the day is even hotter than most, because they are inside a warehouse without any air-conditioning and air-tight closed windows, producing thousands of soft drink bottles on their way to thirsty customers in stores right outside the factory. The two guys have already been at the small factory on Grønland in Oslo for hours. It takes time to make good soda, especially if you are only two people working the entire manufacturing process. But with passion for the craft, they gladly spend their day here, making good soda for people around town.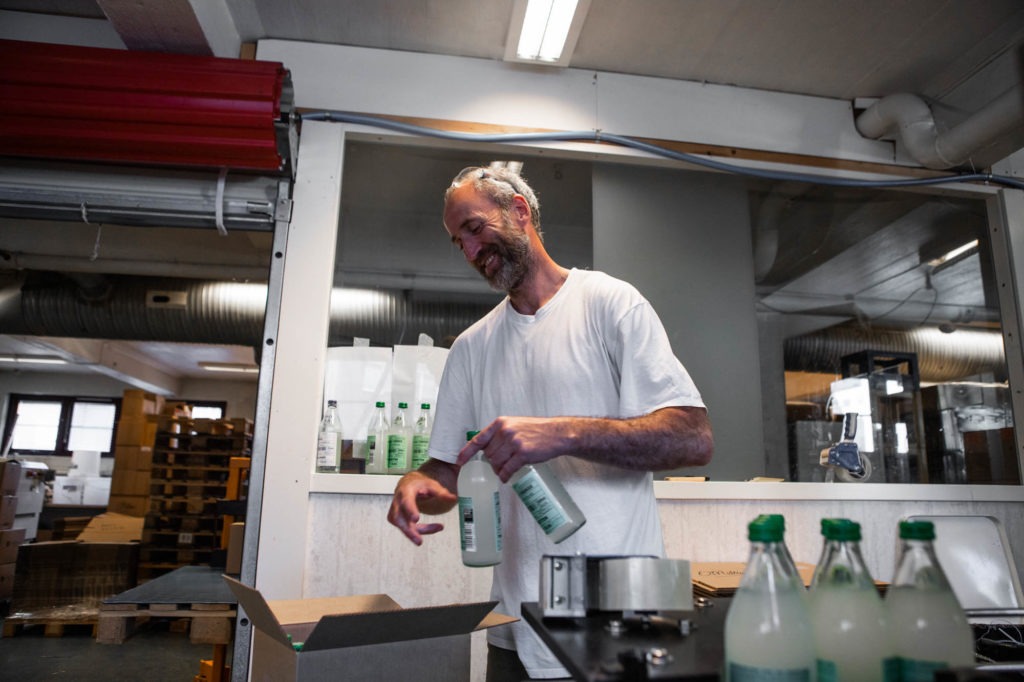 The Print Shop
In the early 2000s, Jarle started a small print shop where he made signs, menus, posters and similar graphic works. Jarle worked the shop alone for a while, until Rikard one day knocked on the door, asking for a job. Rikard had been working in different print shops since high school and he knew his craft well, so Jarle hired him. They quickly became a duo that worked the print shop together. For a decade they worked with printing, making all sorts of graphic works to local businesses. After a long time in the game, Jarle grew tired of the printing industry and wanted to do "literally anything but print work". Then one day, while scrolling through the internet, Jarle found something, something that would change his and Rikard's everyday life. He found an open-source cola recipe on a forum and fell in love with the idea of manufacturing soft drinks. Rikard, who also was getting tired of the printing business thought it was a fun idea, and thus the soda adventure began.
"I thought; The day I find something new to do, I'm out of the printing industry. And then the soda oppurtunity came around, so I just had to take it."

Jarle Hollerud
Although the new idea was there, the two guys did not have the money to quit the printing business right away, so they had to start small. At first, they worked the print shop in the day and the soda machine after work, spending the majority of their day in what had become half a print shop and half a soda factory. They produced small batches where they filled and labelled every bottle by hand. The duo got a lot of attention and quickly got a lot of orders as well, way too many orders. They got so many orders they could not deliver everything on time and as a result, they lost many customers. It was at that point they understood that they had to make the soda production a full-time profession. So they invested in a lot of equipment, and the production capacity scaled massively.
Internet Incognito
In 2020, virtually every business and brand have a social media presence, with some using digital platforms heavily to advertise themselves to the outside world. But the duo behind Tøyencola goes in the opposite direction. They won't reveal if it is plain laziness or a master plan, but with no social media presence, their only marketing is through word of mouth and a few posters scattered around town. It seems like the marketing strategy works; people are talking, and they are selling. Just knowing about Tøyencola is cool. It is like a trendy little secret. And without an online presence, people curious about the brand have to ask others, thus starting conversations about the brand, leading to more conversations. It is kind of genius. As their primary business now is making soft drinks, they rarely do graphic works anymore, but they still get a printing request once in a while. And when they get one, they already know the price; a Tøyencola logo on the work.
"We always demand a Tøyencola logo on it. I am tired of printing, but when you have a marketing opportunity it is nice to take it."

Jarle Hollerud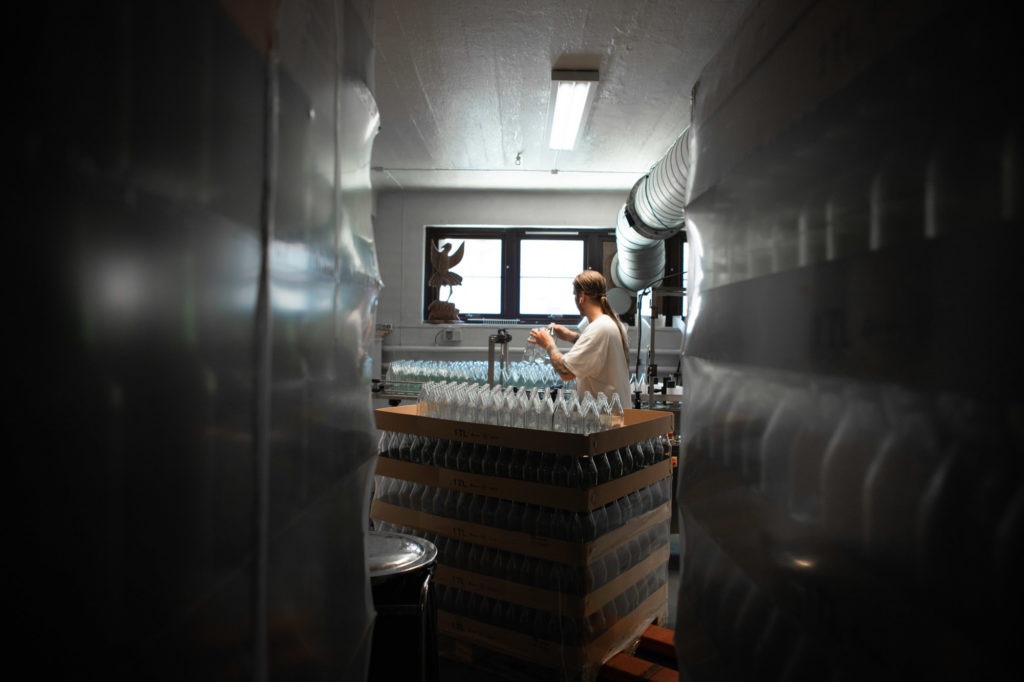 Unique Labelling
What's special about their design is that every single one of over 300.000 bottles they produce a year is unique, or rather the labels are. Their new line of half-litre bottles features a label designed like a packing slip, inspired by the slip on the cardboard boxes the bottles come in. But what is unique about that? Well, with some clever thinking, an excel sheet and a string of code they've managed to execute a pretty funny idea. Every packaging slip has a reference on it, the name of the one that sent out the package. On all their soft drinks, every label is marked with a unique "reference". In this case, the reference name is randomly picked from an excel sheet with over 100.000 names of famous actors, musicians, politicians and other celebrities. This makes it a little interesting to study the label to see what your reference is. Maybe the reference of your cola is a famous singer you love, a politician you can't stand or someone you have never heard of. That is what makes it fun; you never know what you are going to get. In addition, every label also includes a random serial number and a verse from the biblical Book of Proverbs, making for endless combinations of names, numbers and verses, so no bottle is like another.
Summer Sells
With temperatures as high as today, there is no wonder the duo's best season is the summer. At times, bottles they produce are sold out within a day of delivery. With a demand like this, it is no surprise these guys spend a lot of time in the factory, lining up, filling, and packaging bottles of soda for hours upon hours. During the summer they can produce and sell a hundred thousands of bottles in a few weeks. With a scaling production like this, you would assume the duo has big plans for the future, but these laid back guys are living the moment, enjoying their craft and having fun. Whatever comes next, comes next.
"Well, we just make soda for now, and we'll see how it goes from here."

Jarle Hollerud
---
Interesting read? Here at Nuet, we publish weekly blog posts about everything Scandinavian. Read other interesting posts at nuetaquavit.com/stories and follow our Instagram @nuetaquavit to get instant updates on new posts straight to your feed.