Small Town, Large Hotel
In 1891, Hotel Union Øye opened in the village of Øye by the Norangsfjord in Western Norway. The hotel was one of the first Norwegian hotels in its class; a five-star hotel surrounded by astonishing wild nature. At the time there were only a couple dozen people living in Øye, so why would someone build such a hotel in a place like that? Well, the hotel was meant to be a quiet resort in a beautiful landscape where people from all over the world could come to relax and take a break from a stressful everyday life. The hotel quickly served its purpose and people from every corner of the world started visiting the hotel. It became a sought after destination for many. Royals, adventurers, artists and locals alike started spending time relaxing in the hotel.
Famous Residents
In its 129 years lifetime, Hotel Union Øye has been visited by famous adventurers, writers, kings and queens. Surrounded by alpine nature with tall mountains and large forests, the hotel has offered perfect facilities for a get-away. People have travelled from far and beyond to visit this well-established and unique hotel. Visitors like Queen Wilhelmina of the Netherlands, German emperor Wilhelm II, painter Edvard Munch, British writer Arthur Conan Doyle and Norwegian explorer Roald Amundsen have not been an unusual sight at the hotel. Some of the hotel's furniture has actually come from its famous guests. Of many things, one of the most interesting ones is located in one of the rooms' restrooms; emperor Wilhelm's private bathtub where he allegedly spent a lot of time contemplating about how to run the German Empire.
Stuck in Time
Whilst the world around it has modernized substantially in the last century, the hotel has been stuck in time, keeping the old feel and atmosphere that has filled its rooms through time. Although some maintenance and renovation have to be done from time to time in order to keep the hotel up to standards, the hotel's historical foundation and design are intact. Built during the late 1880s, the hotel's interior design is a mixture of elements from the baroque, renaissance and neoclassical artistic styles. Around the hotel, you find a unique collection of antiques, paintings and sculptures brought by guests from all over the world in appreciation of the hotel's welcoming reception.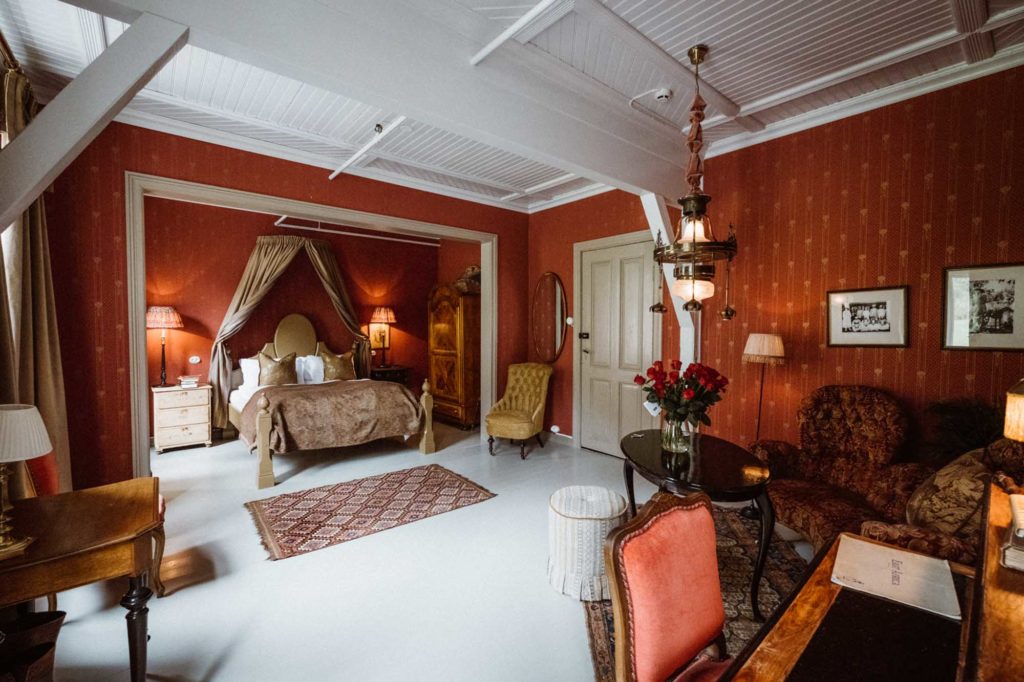 Closeness to Nature
One of the hotel's main selling points is its propinquity to wild and untouched nature. The Sunnmøre Alps, a massive alpine mountain range encompasses the area, resulting in staggering views from the hotel and its outside area. The region features a great extent of hiking trails used by locals and visitors alike, leading the way through large forests to enormous mountain peaks. On these trails, you experience the same hikes as European royals, Scandinavian explorers and American writers all have experienced throughout the last century.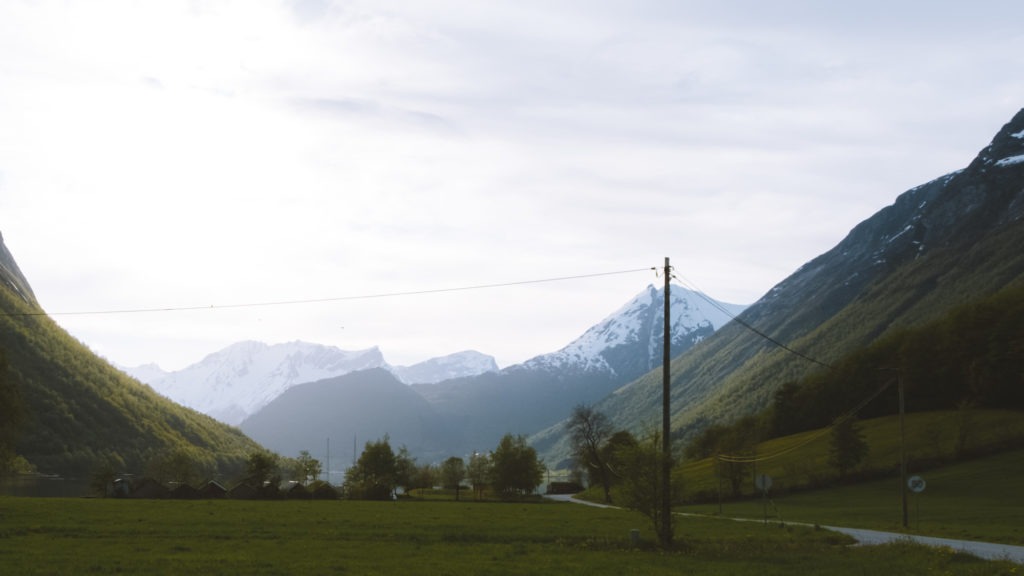 Interesting read? Here at Nuet, we publish weekly blog posts about everything Scandinavian. Read other interesting posts at nuetaquavit.com/stories and follow our Instagram @nuetaquavit to get instant updates on new posts straight to your feed.