The Apple Inheritance
Olav inherited the farm from his father 20 years ago, just 18 years old. His father ran it for decades, just like his father before him. In fact, the roots of the Bleie family tree extends all the way back to the middle ages, and the farm has been in their family for a thousand years. It was his father that learned Olav to make cider, and after the first batch, the passion for drink grew rapidly. Today, the old man's workdays have passed, but he regularly visits to have a taste of new apple harvests and cider variants. Every cider has to be approved by his father's taste buds before they are ready for the market. Alde Sider is now a growing business thanks to the hard work put into the care of the apples.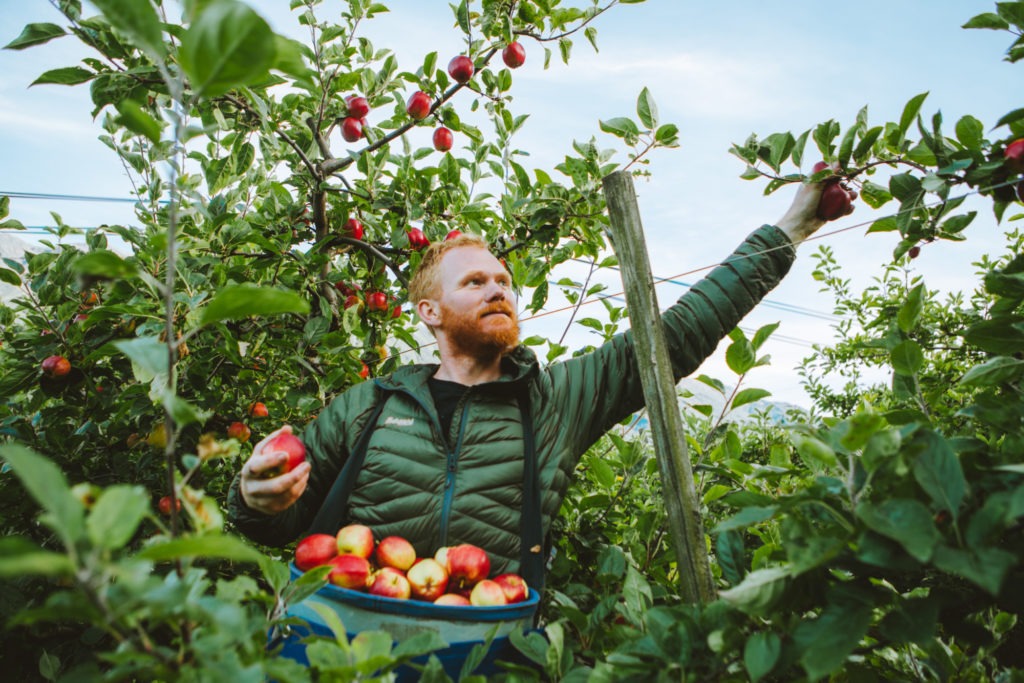 An Apple per Sip
For most of Olav's ciders, he tries to maximize the output of cider from each apple, with one exception: The Ice Cider is a cider made on a 1/10 concentrate, meaning that it takes ten times more apples to make this cider than a "normal" one. Here, just one sip equals a whole apple. With such high consumption of apples per bottle, it is no surprise that the cider is made in limited quantities, and has a much steeper price than the other ciders. But in return, you get an acid-rich cider with an explosive taste and a sweet aroma.
Centuries of Apple Cultivation
The apples of Hardanger can be traced back to the 1200s when Catholic monks visited the area and left some seeds for the local farmers. It is unsure if they brought the knowledge of cider at that time, but there are written sources that confirm cider production as far back as the 1700s. Hardanger is known for having an abundance of apples, and here, the majority of Norwegian apples are harvested. Warm and long summer days combined with cool autumn nights is perfect for creating apples with a mixture of sweet and sour tastes, as well as the iconic bright red colour.
---
Here at Nuet, we publish weekly blog posts about everything Scandinavian. Read more at nuetaquavit.com/stories and follow our Instagram @nuetaquavit to get instant updates on new posts.