Wrinkled-Up Noses
In order to see how Nuet went from a mere idea to what it is today, we need to take it all back to where it started. Back to the St. Hans area of Oslo, the capital of Norway, in the autumn of 2018. Founder Morten Pharo Halle had been thinking about aquavit for years. Thinking about the potential in this quintessentially Scandinavian spirit. After all, Scandis drink aquavit whenever there is something to celebrate. At Christmas and Easter, the crayfish parties and the midsommar celebrations in Sweden, and the Norwegian constitution day celebrations on May 17th, to mention a few occasions. But still, despite having a dear place in Scandinavians' hearts, aquavit was nowhere to be found outside the Scandi borders. This review of a traditional aquavit brand from the Norway Pavilion at the Epcot World Showcase in Florida pretty much sums up why that is the case:
We asked one of the Norwegian cast members her opinion of Aquavit, and we were greeted with a wrinkled-up nose. I gotta tell ya, after sipping it, I'd agree with the summation. We decided that it tasted a whole lot like cough syrup…but liquorice cough syrup, which is a little better than normal I guess. Regardless, a couple of sips were enough to confirm that this probably wasn't something I needed to do again immediately."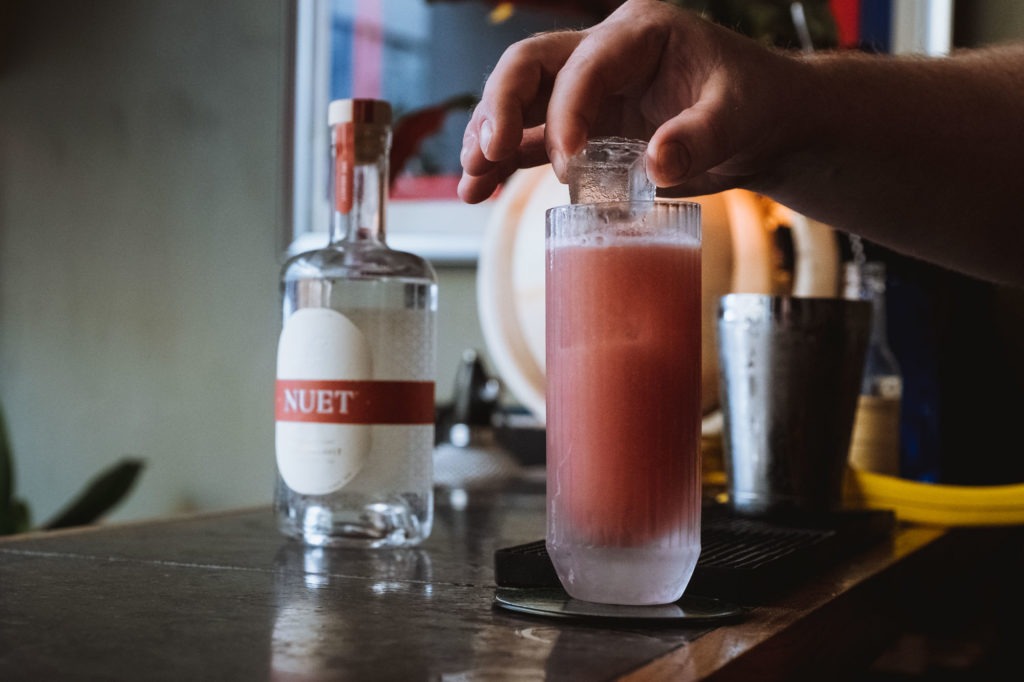 Yes You Can
Reviews like the one above made sure aquavit remained a Scandinavian secret. An acquired taste, if you like. We wanted to do something about this, and really show the potential that lies within aquavit. You can make great aquavit. You can make an aquavit so great it can improve any usually gin-based drink. You can make the world's first aquavit that serves as a proper premium gin substitute. This was an idea shared by Benjamin Lee, one of the best bartenders in Norway. So when Morten met him randomly at his bar that autumn of 2018 and told him about his plan to make the world's best aquavit, Benjamin was instantly interested. So interested, he soon became Nuet's first employee, responsible for the development of the recipe for the Nuet Dry Aquavit. And in January 2019 the development phase began.
Bravery and Innovation
Aquavit is actually a quite versatile and malleable product. Simply put, it's potato spirits infused with herbs and spices. It's not very different from gin in that way, and it's usually distilled the same way also. Hence, the potential in aquavit is huge, though it would take both bravery and innovation to realize said potential. Benjamin wanted to combine the best of both tradition and innovation in order to create something truly unique. He started off by taking away traditional heavy herbs like fennel- and anise seeds, and replacing them with fresher botanicals like grapefruit peel, blackcurrant and blackcurrant leaves for more fresh, fruity, citrusy notes, far more suitable for drinks, as well as being far easier on the palate. The traditional caraway was toned down, and subtle notes of angelica seeds and cubeb pepper were added for complexity and a nice long smooth finish.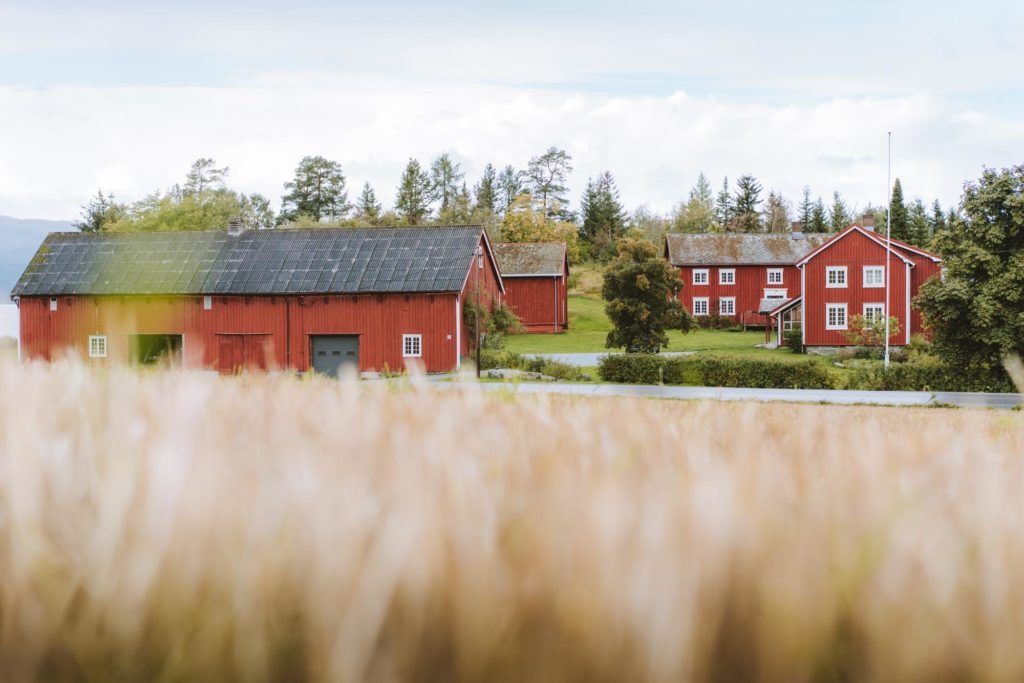 A Balancing Act
However, the real secret lies in the balance, in getting the combination of flavours just right. This took more than 100 test-distillings to perfect, but during the summer of 2019, the Nuet Dry Aquavit was ready. It had passed the two litmus tests set by Benjamin and Morten; it worked perfectly with tonic water, and it was excellent in a dry martini. These are two honest drinks where there is "nowhere to hide", so it requires the best of products, and neither Benjamin nor Morten had ever tasted an aquavit that could pass both tests. Until now.
Handmade With Love in Oslo
It seems that everything is handmade these days. Nuet is no exception, though we, in all honesty, hope to be able to automate the bottling process one day. If we are to ever reach our mission of sharing Scandinavian moments with people all over the world, this is a necessity. However, for the time being, every single bottle of Nuet Dry Aquavit gets a lot of love and attention from the entire Nuet team. Because on bottling day it doesn't matter what your position in the company is; everyone helps out. Bottles are washed, filled, labelled, corked and packed away, all by hand. It started out as an idea. An idea of taking something that puts a wrinkle on your nose and turning it into something that puts a smile on your face.
The end result is a product that is a world's first; the world's first aquavit that serves as a proper premium gin substitute.
Now that you have read all this we are certain you want to have a taste of Nuet Dry Aquavit, so why not check out our webshop or order one of our suppliers, like The Whiskey Exchange, Master of Malt and Vinmonopolet.
---
Here at Nuet, we publish weekly blog posts about everything Scandinavian. We also suggest reading our last story about Nuet Dry Aquavit here. Read more at nuetaquavit.com/stories and follow our Instagram @nuetaquavit to get instant updates on new posts.