Inspiring Design
The sky lodges' design is inspired by the surrounding fjord, Lysefjorden. During thousands of years, a giant glacier slowly carved its way into the mountain under it and shaped the fjord as it is today. On its way down, it brought large boulders and placed them around the fjord. Fascinated by this phenomenon, the architects chose to make The Bolder resemble the boulders around the fjord. Unlike the actual boulders, the sky lodges were thought to have a minimized impact on the surrounding flora, therefore they are built on a single column with two additional supports for the stairs, making its footprint the size of a bucket. This practice is an example of a modern Norwegian design ideology; creating great moments in the Norwegian nature, with as little industrial impact as possible. With large panoramic windows, the sky lodges feature a magical view of the Lysefjord.

Interested in unique architecture in the Norwegian mountains? Then we suggest reading our story about Viewpoint Snøhetta, The Box in the Mountains.
Scenic Surroundings
The Bolder is located in Lysefjord, one of Norway's most iconic fjords. Carved by ancient glaciers, the 42-kilometre long fjord is surrounded by rocky granite walls rising a thousand metres above sea level. Lysefjord is home to grand mountains and picturesque viewpoints, as well as Preikestolen, the cliff that has become one of Western Norway's most visited attractions. You can see the resemblance of the Lysefjord's steep cliffs in The Bolder's design.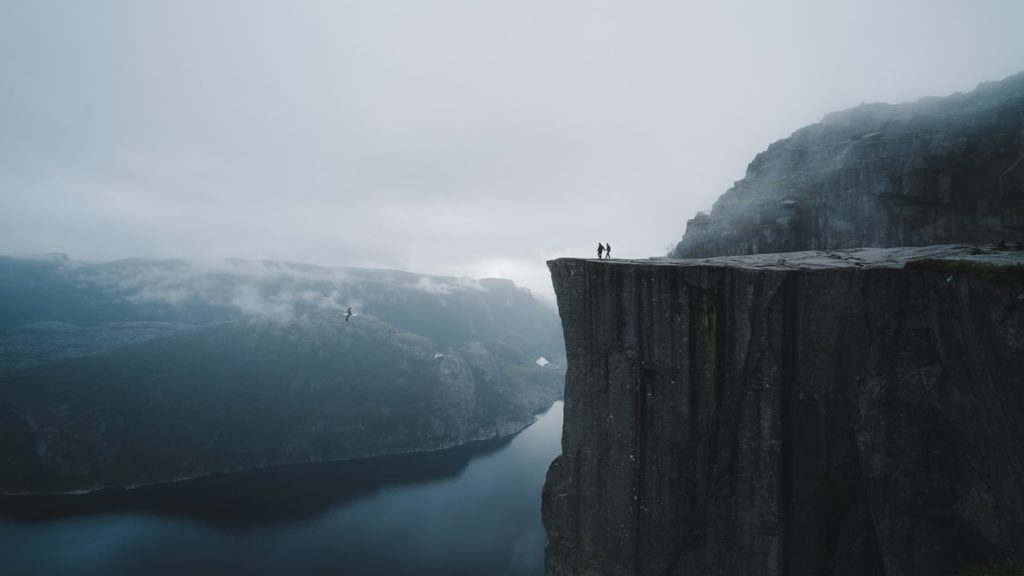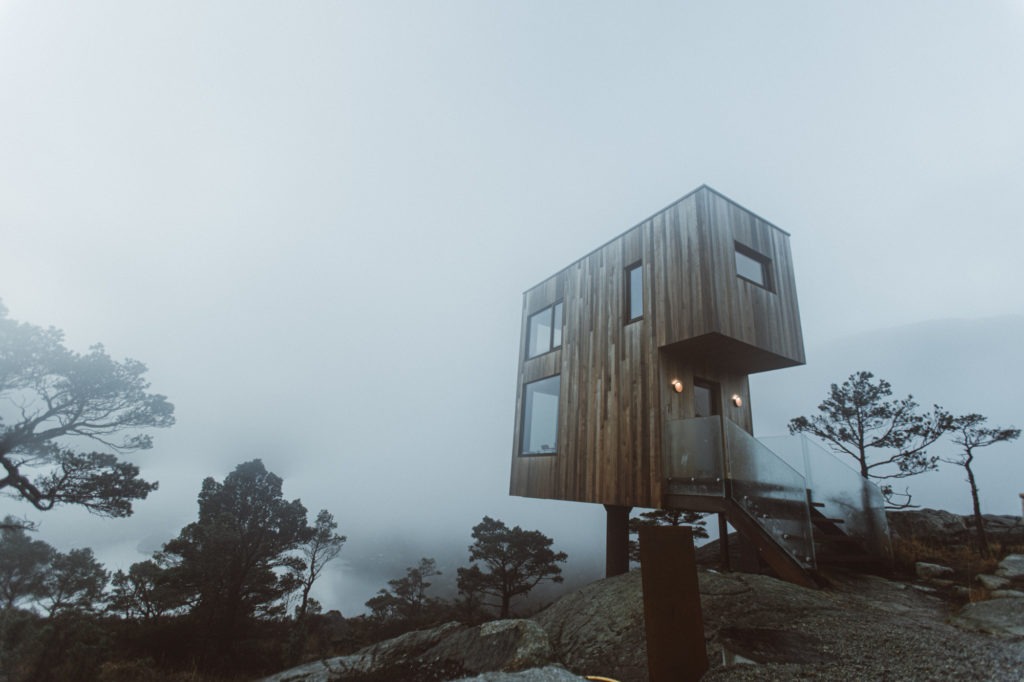 A Sporadic View
Located in the heart of Western Norway, The Bolder has to serve great experiences in all kinds of weather. A night surrounded in fog as thick as porridge has to be just as great as a morning with sunlight shining through the panoramic windows. Here, the weather changes every time you turn around. This is a region where you can experience all four seasons in a day. During a stay you may arrive in thick fog, cozy up in the warm bed while the autmn rain splashes on the windows. When the clock strikes bedtime, the clouds fade away and the cold winter night appears.
Interesting read? Here at Nuet, we publish weekly blog posts about everything Scandinavian. Read more at nuetaquavit.com/stories and follow our Instagram @nuetaquavit to get instant updates on new posts. And, if you're super interested, you could sign up for our newsletter at the bottom of the site, and get a chance to win a free bottle of Nuet Dry Aquavit.