A Night to Remember
In 1986, Kråkenes Lighthouse was automated, and a few years later, the last lighthouse keeper had his final night at Kråkenes before everything was fully automated. Even though there is no physical lighthouse operation anymore, Kråkenes Fyr houses both a café and overnight accommodation. What previously was the lighthouse keeper's quarters have been refurbished to a Storm Suite, a room housing four people on the lighthouse's top floor. From its windows, you see straight into the horizon, with nothing but the north sea in sight. On stormy nights you hear the sound of 30 m/s winds dancing around the hundred-year-old building, you see the waves bash against the cliff and you see water hitting the windows dozens of metres above sea level. In the middle of a Norwegian winter storm, you feel quite tiny. But it absolutely is a night to remember.
Centre of Storms
Kråkenes is one of Scandinavia's most windy places. Being located on the very tip of Vågsøy, an island stretching into the North Sea it is no surprise it sees dozens of storms every year. The last 50 years, the Norwegian Meteorological Institute has observed around 150 hurricanes and a record high 61,7 m/s gust of wind. Throughout its lifetime, the lighthouse has been exposed to enough seawater to rust its steel roof bearings. Kråkenes Fyr is a place characterized by the weather.
A Shining Sun
Although the weather here may be though most of the year, this can be the perfect place to spend a warm summer evening. The lighthouse is facing westwards, and on days where the sky is clear, you see the sun slowly dipping into the horizon. Here you can enjoy a warm cup of coffee or an ice cream cone on in the lighthouse café while the sky turns fiery orange and the seagulls fly over you. Storm or sunshine, there is no doubt this is a place where you create memories.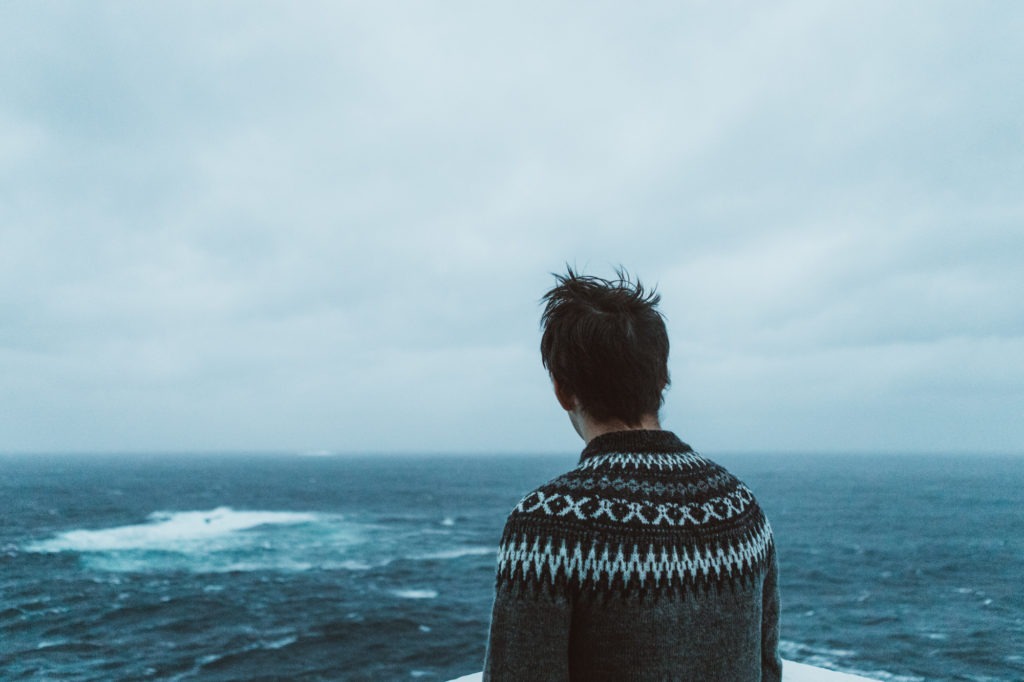 Interesting read? Here at Nuet, we publish weekly posts about everything Scandinavian, from cuisine to culture. Read more at nuetaquavit.com/stories and follow our Instagram @nuetaquavit to get instant updates on new posts. And, if you're super interested, you could sign up for our newsletter at the bottom of the site, and get a chance to win a free bottle of Nuet Dry Aquavit.