The Porridge
Back when rice first was imported to Scandinavia in the 1300s, it was a symbol of status to be able to serve rice porridge. For hundreds of years, rice was a luxurious import product from an exotic continent. But as shipping methods evolved during the industrial revolution, rice quickly became available for the average Joe. During the mid-1800s, its availability made rice porridge the highlight of the Scandinavian Christmas Eve. Since then, the meal has become synonymous with the Christmas Eve morning and Scandinavian Christmas Food. Making the tradition more interesting for family members of all ages is the almond hidden in the porridge. A white almond is dropped into the pot of porridge. When found, the lucky person who found it wins a prize, typically a marzipan pig. It is believed that the tradition dates back to 1500s Germany and the game King Bean. The one who found the bean was declared King Bean all night and everyone else was his servants. The tradition migrated northwards and scaled down a little, but is still based on the same principle.
The Main Course Debate
Every year, the Norwegians have the same debate; what is the best Christmas Eve dinner? Here, you have two main contestants; the ribbe (slow-cooked pork belly) and pinnekjøtt (dried and salted lamb ribs). These two have a market share of 46% and 43% respectively, meaning that 9/10 Norwegians eat one of two meals on the 24th of December. It is estimated that around three million kilograms of ribbe are served every Christmas. Other honourable mentions are turkey and the world-famous lutefisk (dried whitefish in water and lye).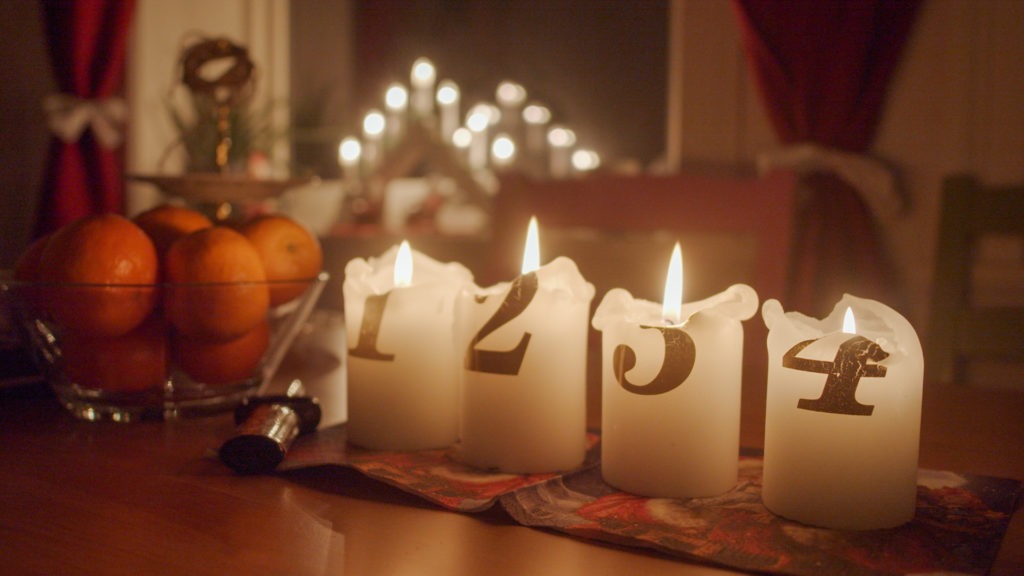 Serve it All
Crossing the border eastwards and looking to Norway's big brother, Sweden, we hear a different story. Instead of arguing about what to eat and what not to eat, the Swedes have come up with an excellent solution; serve everything that the party desires. The Swedish julbord (Christmas table) is covered in plates with different types of meat, salads and sides. Here you can experience dozens of culinary treats throughout the Eve. Of course, you have the traditional Swedish meatballs served with sour cream, red onion and chives, accompanied by the Christmas ham, typically made with a breadcrumb and mustard crust. Along the table, you will also find pickled herring, mini sausages, red cabbage, and of course, rice porridge.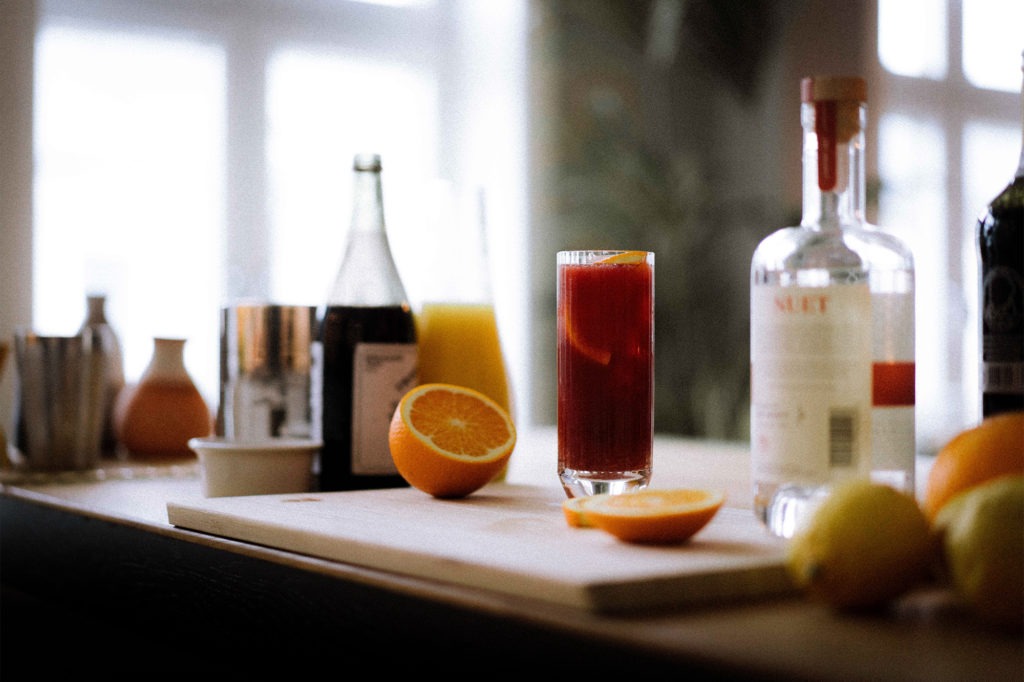 Christmas Drinks
No meal is complete without fluids to help digest the ridiculously large and greasy food. For centuries Christmas dinners across Scandinavia have been washed down with a few snaps, shots of aquavit. Throwing a Scandinavian Christmas party? Then you need a bottle of aquavit for the snaps. You're in luck, because with just a few clicks you can buy your own 70cl of Nuet Dry Aquavit, a fresh and smooth take on the traditional Scandinavian spirit. Buy now in our webshop (orders outside Norway) or Vinmonopolet (in Norway). And when you've picked up our own bottle of Nuet Dry Aquavit, celebrate a fresh and smooth Christmas with our Nuet homemade drinks. Check out the Freezing Robin, Rising Skies, Nuet Gimlet and more in our drinks section.
---
Interesting read about Scandinavian Christmas Food? Stay tuned for next week's blog post, when we explore Scandinavian Christmas traditions. Here at Nuet, we publish weekly blog posts about everything Scandinavian. Subscribe to our newsletter, and follow our Instagram @nuetaquavit to get instant updates on new posts.