An Evolving Culture
For thousands of years, slim wooden planks with rounded tips and leather straps were the primary transportation for Norwegians during the winter. In areas where neither horses nor wheel carts could pass, the ski was the perfect means of transportation. As technology evolved, motorized vehicles became the norm of transportation, and most skiing becomes purely recreational. Even though the numbers have declined a little in the past decades, a 2020 study showed that half of the Norwegians asked had gone skiing in the past year. Adding the great number of tourists to the statistics, over three million people visit the Norwegian nature with skis on their feet every year.  There is something unique about spending time in the cold wilderness, crossing large plateaus, climbing mountains or exploring forests around the country. This is the reason we say we are born with skis on our feet.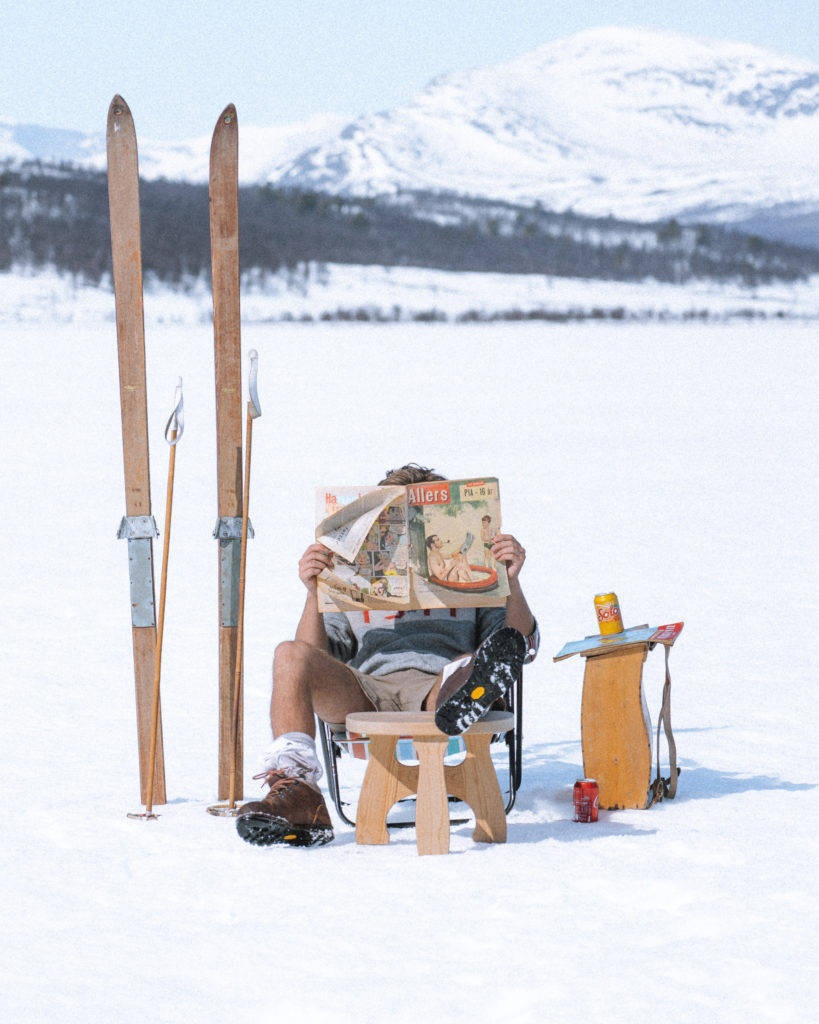 Freezing Joy
It is -2°C out, and with a freezing breeze flowing through the air, we pass the fifth hour of our journey.. WIth cold nose tips, tomato red cheeks and a running nose we slowly cross a frozen lake. We now see the cabin where we'll be spending the weekend. Easter bark just arrived, and we're now spending some time off, far away from people. Today, thousands of Norwegians head for the mountains for both day trips to the slopes, a few days on the cabin or a week exploring the many Norwegian mountain ranges. When we finally arrive at the cabin, far from people, noise, and stress, firstly we have to fire up the oven. Then, while heating the cabin and drying some wet clothes, we seat ourselves at the terrace, peel an orange and enjoy the last bits of sun, this April evening.
For some reason, we don't just use our skis for transportation, some also use their skis as decoration on cabin walls. Read more about the phenomenon in our post The Norwegian Cabin Obsession.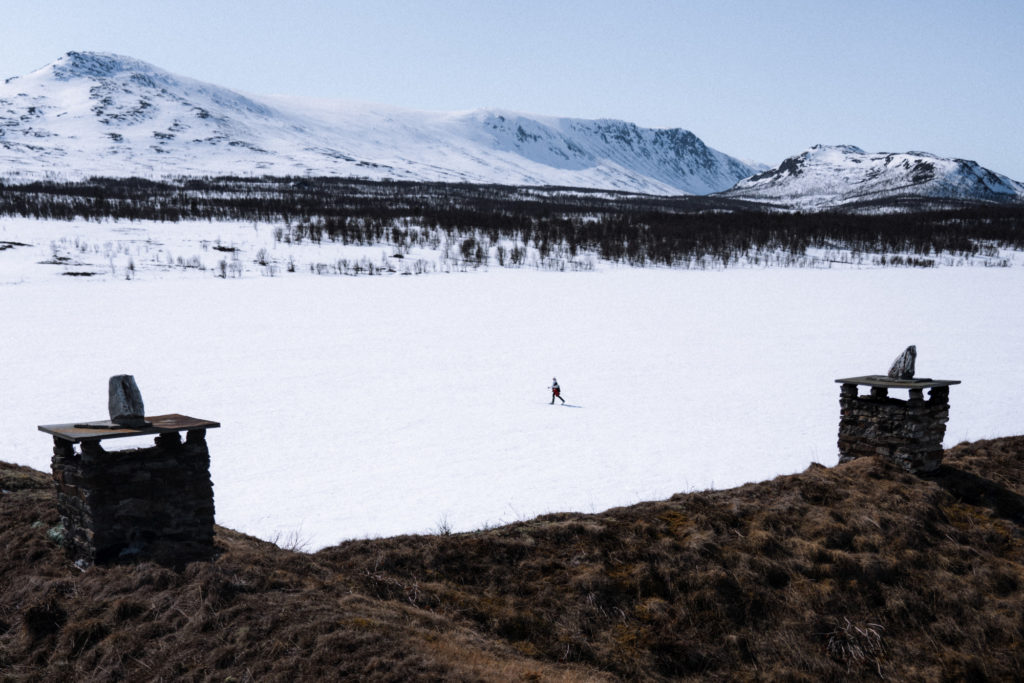 The Taste of Gold
Being a competitive people, there is no surprise we managed to make what we do best to a gold-winning machinery. No other country has as many gold medals in cross-country skiing as Norway. With 680 golden world cup medals in 38 years, there is no doubt the Norwegians know how to speed through the ski trails. With a tight grip around the second step of the podium, the Swedes with their 190 championship victories. As long as international ski competitions have been organized virtually every event has had a flag with a nordic cross flying over the podium. We Skandis truly are born with skis on our feet.
For years, the sibling countries Sweden and Norway have had a friendly-hostile relationship when it comes to winter sports. For a Norwegian, there are few things more frustrating than seeing a Swede climbing to the top of the three-stepped podium, and it is certain the Swedes feel the same. We love rugging yet another victory in each other's faces. For a few years, the Swede's ladies' elite Cross-Country team had a Norwegian coach, resulting in Norwegians claiming every Swedish medal as theirs. Of course, we Scandis don't really hate each other on a common basis, but when it comes to sports, things tend to get a little heated.
They [The Swedes] don't stand a chance. This is a children's competiton"

Petter Northug Jr, former world champion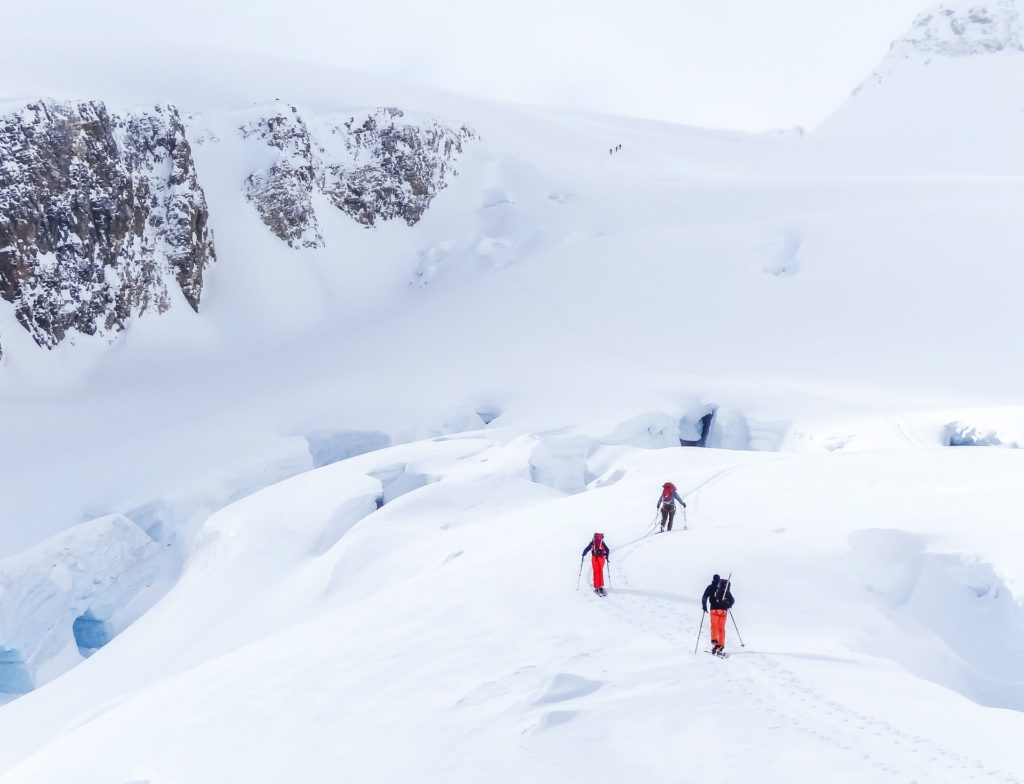 Interesting read? Then we suggest reading our post about Nordmarka, the grand wilderness area just outside of the Norwegian capital. Here at Nuet, we publish weekly blog posts about everything Scandinavian. Follow our Instagram @nuetaquavit and subscribe to our newsletter to get instant updates on new posts.