A World's First
The winners of the Nordic Spirits Award were just announced, and for the first time ever an aquavit took one of the top spots in the gin category of an international spirits competition. Nuet Dry Aquavit got a silver medal in the
competitive gin category, and by doing so they wrote themselves into the history books. Founder Morten Pharo Halle is happy for the recognition, and says it's all according to plan:
"We've spent an enormous amount of time and effort in developing the first aquavit ever to be enjoyed all-year round, all over the world, primarily in cocktails, as opposed to traditional aquavits that are mostly enjoyed neat at Christmas or midsommar. We really wanted to show the world what a great aquavit can be. When developing the Nuet Dry Aquavit, we had two litmus tests; it had to really shine both in a martini and with tonic, which of course are cocktails usually reserved for gin. Therefore it's fantastic to be the first aquavit ever to get an award in the gin category, and with that make history."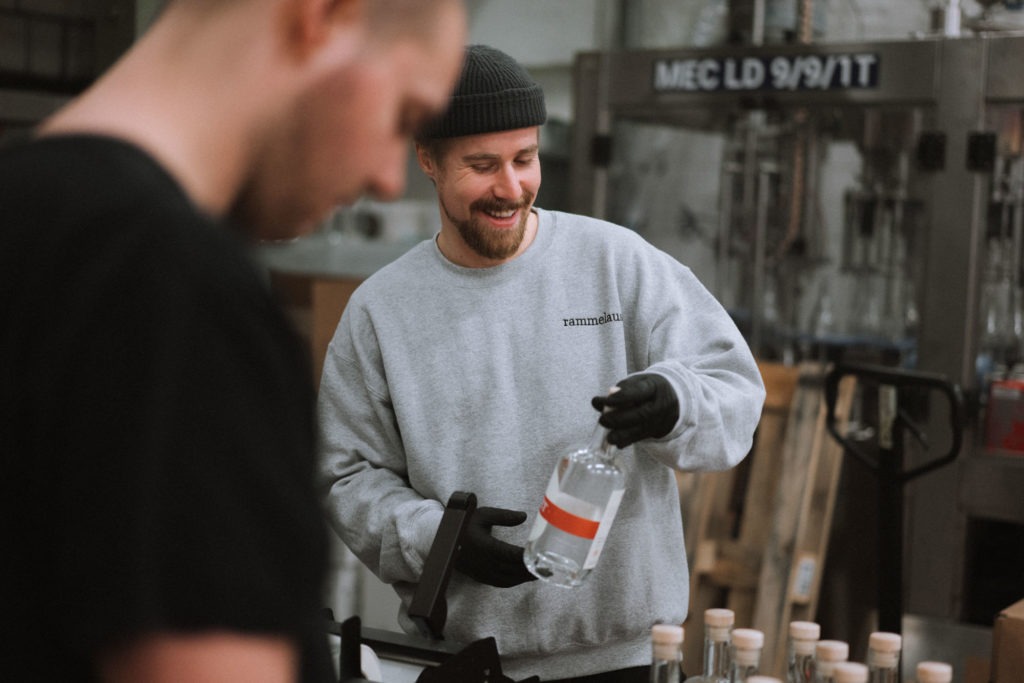 Startup with Global Ambitions
Nuet was founded in 2018 by Morten Pharo Halle from Oslo, Norway. The ambition was to take aquavit outside the Scandi borders, and out to the world. The small company spent most of 2019 what would become a whole
new type of spirit; the world's first super-premium aquavit. More than a hundred test-distillings had to be done before the then two-person company had perfected the recipe. The recipe was developed by the company's first
(and at that time only) employee, product developed Benjamin Lee, who is one of Norway's best-known bartenders. He wanted to combine the best of almost 500 years of Scandinavian aquavit tradition with innovation, to create
a product unlike anything on the market. The reception has been fantastic so far, and the company has managed to grow despite the obvious challenges posed by Covid-19.
Morten Pharo Halle comments: "We've luckily always had very realistic expectations, despite the huge potential we see for Nuet long-term. This has meant we've been very well-suited to face such unforeseen challenges like the one Covid-19 has been. 2020 was a great year for us, and 2021 is shaping up to become even better. Our product is on the menu of everything from Michelin star restaurants to ski resorts, in classic cocktails, new creations and of course our
signature serve the Nuet Spritz, which has sold out wherever we have introduced it. We are looking to expand further into new markets globally, and we're on track to accomplish our mission, which is to share Scandinavian moments with people all over the world, through the best aquavit products ever made."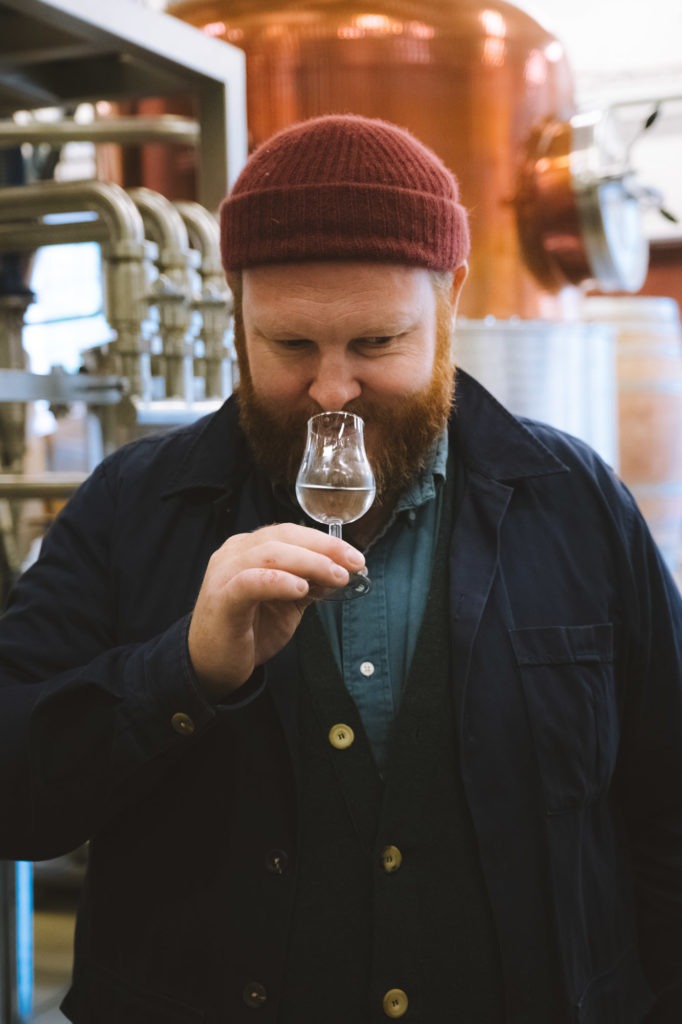 A Great Award
Nuet Aquavit has a quite different approach when it comes to competitions and awards than many of their competitors. They rarely participate, and they rarely boast about awards they may receive. But this one's different, as
Benjamin Lee explains:
"We notice that most companies win some sort of award for their products, so we see little point in shouting about it when we do as well. However, comments like the one we got from London Spirits Competition late 2020, where were
mentioned as "the world's first aquavit that serves as a proper premium gin substitute", are different. And writing history by being the first aquavit ever to get a top award in the gin category of an international spirits award is something
else. It really sets us apart. Promoting a product as unique as ours can be tricky at times, but being a pioneer is always tough. Getting the recognition we got from the Nordic Spirits Awards make us more motivated to keep pushing.
---
Nuet Aquavit is a modern take on the quintessentially Scandinavian aquavit, with almost five centuries of tradition. Bringing Scandinavian moments to you. Want to read more? Check out our blog at nuetaquavit.com/stories and follow our Instagram @nuetaquavit to get instant updates on new posts!