In Tverraelvdalen, outside of Alta, far into Arctic Norway we find a cabin where there lives three people, all training to become world-class dog sledders. One of them is Annbjørg Bakken, a girl from Lillehammer in her mid-20s. For over a decade she dreamt of becoming a musher and two years ago the dream came true. Now she's getting ready for one of the hardest dog sledge races in the world.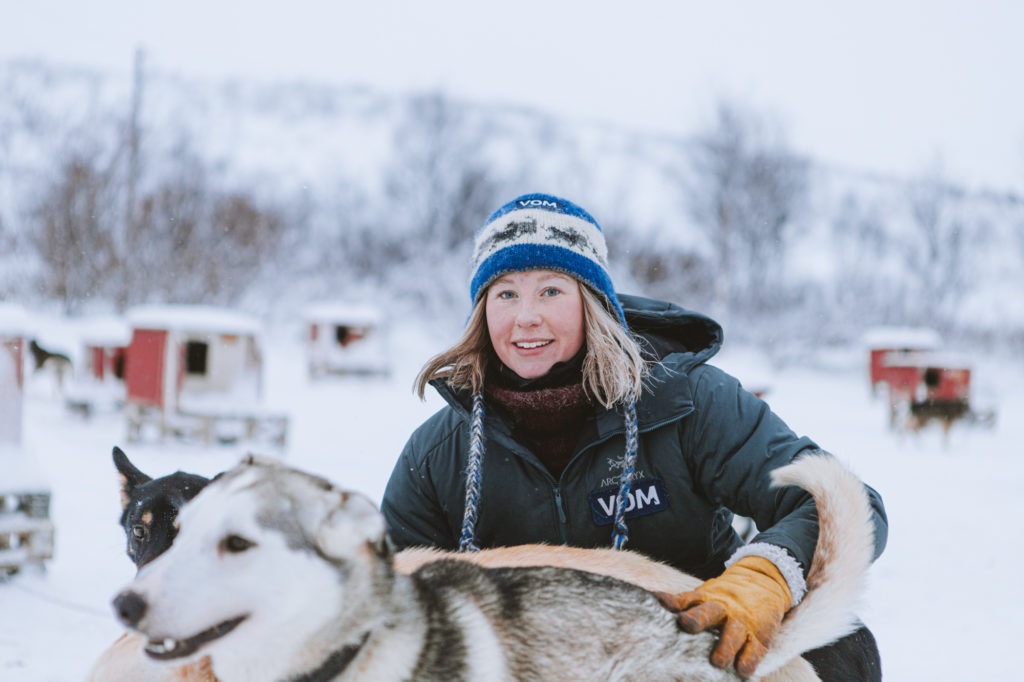 A Life-Long Dream
For as long as she can remember, Annbjørg has been dreaming about becoming a musher, a dog sledder. When she was about ten years old, she wrote a note to herself ordering herself to become a musher, even if she had changed her mind. After getting her bachelors, she had to listen to her younger self. So, in 2019 she moved 1200km north, to a small lodge community in Northern Norway. For two years she's been living in a community with three people and over 50 dogs, living her dream.
"Dog sledding is something I've dreamt of all my life."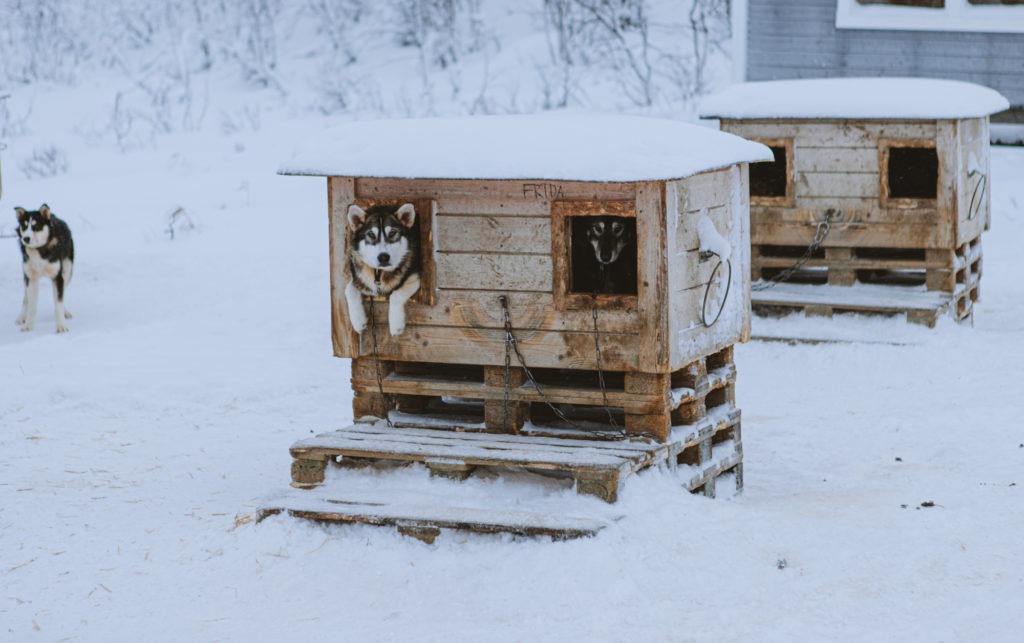 Preparing for the Toughest
After two years in the North, Annbjørg is now preparing for her most challenging race yet, Finnmarksløpet. Finnmarksløpet is the world's northernmost dog sledding race. This is a race through the winter colds of Inner Finnmark, the coldest area of Norway where temperatures are known to fall below -30°c. Although she's running in the limited class this year, she still has to conquer 600km of snow-covered plateau in extreme weather, taking care of eight dogs. As a rookie, you have virtually no chance of winning your first race against veterans that has been doing this for many years, but Annbjørg is optimistic. For her, it is not about winning, it is about the experience. The journey and experience is the goal.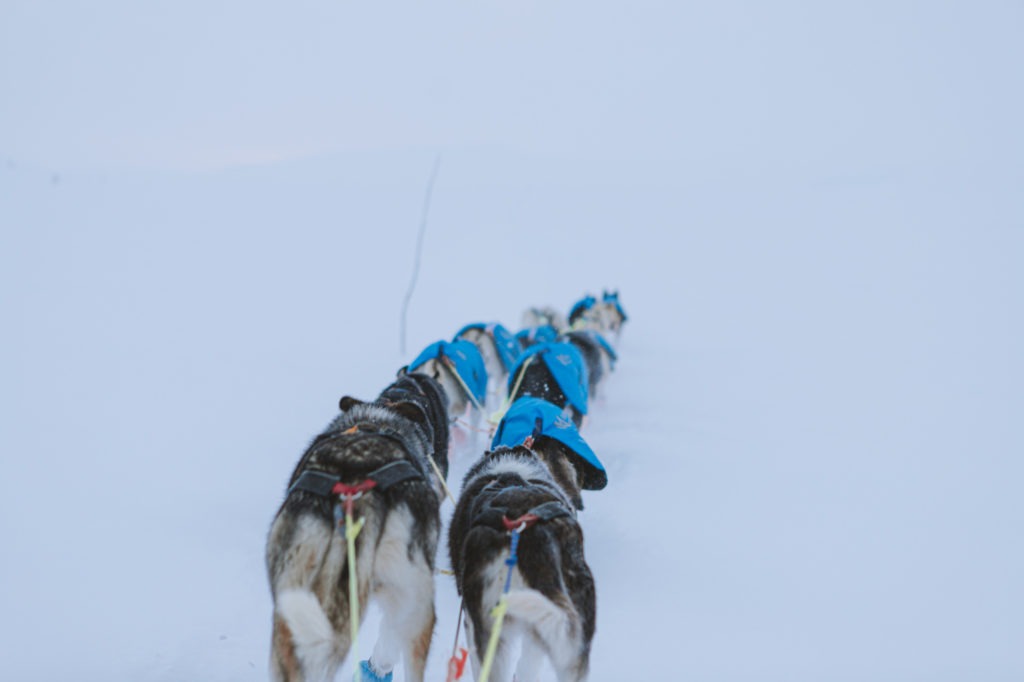 Man's Best Friend
Living like Annbjørg, you not only have to tolerate dogs, but you have to love them. To become good at dog sledding, you need to know a thing or two about your dogs. Annbjørg and her companions make sure to give every dog enough nutrition, exercise and attention. Being a musher isn't just a job, it's a lifestyle. To become good at dog sledding, you need to know a thing or two about your dogs. Organizing the team is a science in its self. Figuring out what dog is a good leader, which dogs have the best stamina and so on. Closing in on competitions, they train every day, taking trips on up to 100 kilometres in a day. All this exercise and time with the dogs allows for a strong connection between the musher and her dogs.
"Sometimes, I think I like dogs better than humans"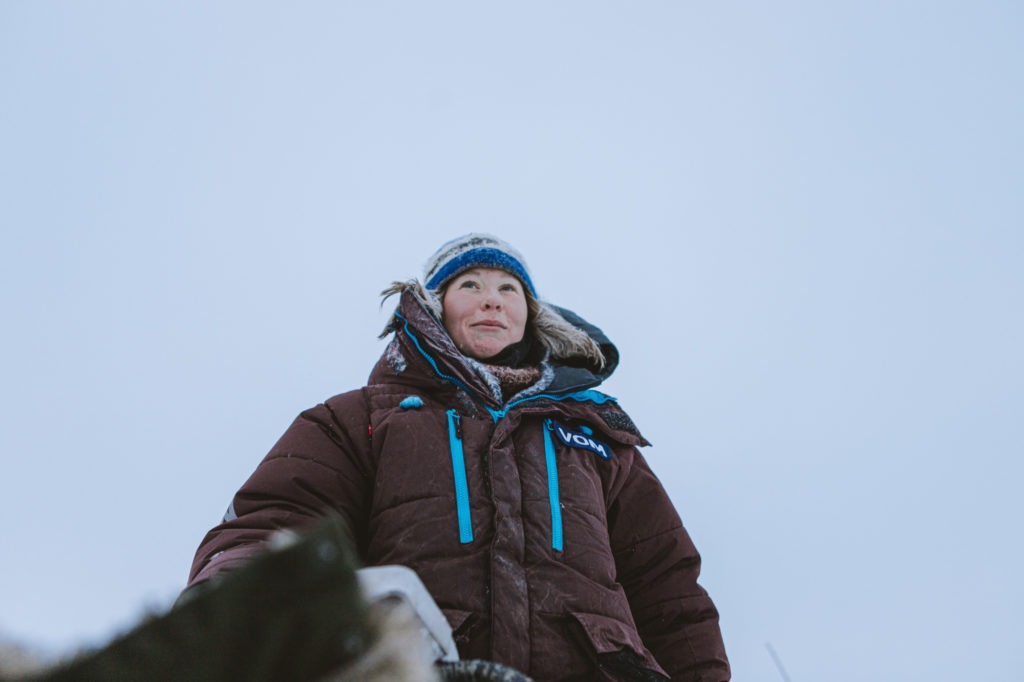 The Feeling
Many can relate to the feeling; just being exactly where you're supposed to be while doing your passion. Either it is surfing the waves of Jæren, knitting a sweater for a friend or sliding across a snowy landscape with the wind in your hair and the sound of dogs breathing heavily. It's a feeling we all can relate to; being where you want to be, in the moment.
"I love doing many activities, but when I'm on the sledge, there's nowhere else I want to be"
---
Interesting read? Then we suggest reading our blog post about the Lyngen Horse, an arctic workhorse. Here at Nuet, we publish frequent blog posts about everything Scandinavian. Follow our Instagram @nuetaquavit and subscribe to our newsletter to get instant updates on new posts.