What is aquavit?
Aquavit or akvavit a distilled spirit, mainly produced in Scandinavia. Aquavit is distilled from grain or potatoes and flavoured by herbs. To be classified as an aquavit, the dominant flavour must come from a distillate of caraway or dill seed. The word aquavit derives from the Latin words aqua (water) and vita (life), translating to "the water of life"
What does aquavit taste like?
Traditional aquavits from Norway and Denmark in particular are usually quite heavily influenced by herbs and spices like caraway, fennel, and anise seeds, which makes them quite strong and spicy. Some would say this is an acquired taste, and that the caraway influence can be a bit overbearing. The fennel and anise seeds tend to enhance the sensation of caraway, and the trifecta tends to exaggerate the sensation of alcohol, giving it a "burning" sensation. This has lead to reviews like this one from the Norway Pavilion at Epcot in Florida:
"We asked one of the Norwegian cast members her opinion of Aquavit, and we were greeted with a wrinkled-up nose. I gotta tell ya, after sipping it, I'd agree with the summation. We decided that it tasted a whole lot like cough syrup…but licorice cough syrup, which is a little better than normal I guess. Regardless, a couple of sips were enough to confirm that this probably wasn't something I needed to do again immediately.
Nuet Dry Aquavit is different, in that the fennel and the anise seeds have been replaced by fresher botanicals like grapefruit peel, blackcurrant and blackcurrant leaves, and the caraway (sourced from Inderøy, Norway) has been better balanced. The result is aquavit that takes the best from tradition and from modern thinking; smooth and fresh aquavit that works just as well neat as in a wide range of drinks. It is the world's first super-premium aquavit, and that is also why the prestigious London Spirits Competition named the Nuet Dry Aquavit "…the world's first aquavit that serves as a proper premium gin substitute" in 2020. A stark contrast to the review above.
Learn more about the caraway spice we use in Nuet Dry Aquavit in the blog post, A cornerstone of Aquavit.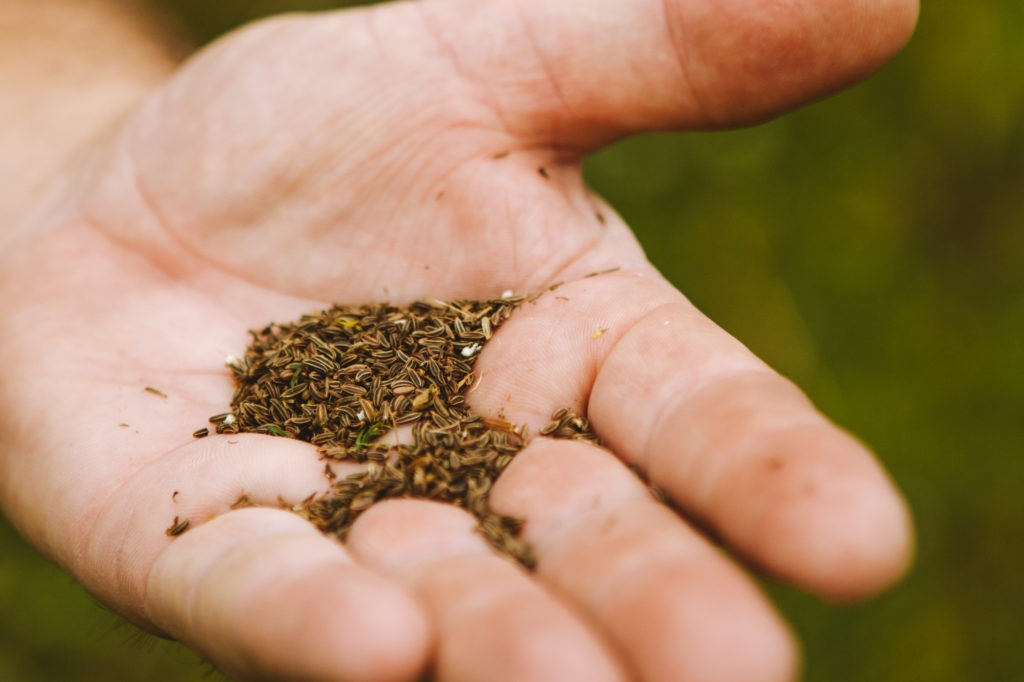 How is aquavit made?
Aquavit is distilled from grain or potatoes. When it's distilled, it is flavoured with herbs, spices, or fruit oil. Examples of flavours are; caraway, cardamom, lemon peel and fennel. Nuet Dry Aquavit is flavoured with grapefruit peel and blackcurrant leaves. Aquavit can be either barrel-aged or come straight from the distillery. The spirit is rarely produced outside of the Nordic countries, and in the few areas it is produced, it is often because of a large population with Scandinavian heritage. Although the production is quite similar, it is not as authentic as the real deal, with ingredients fresh from Scandic fields and forests.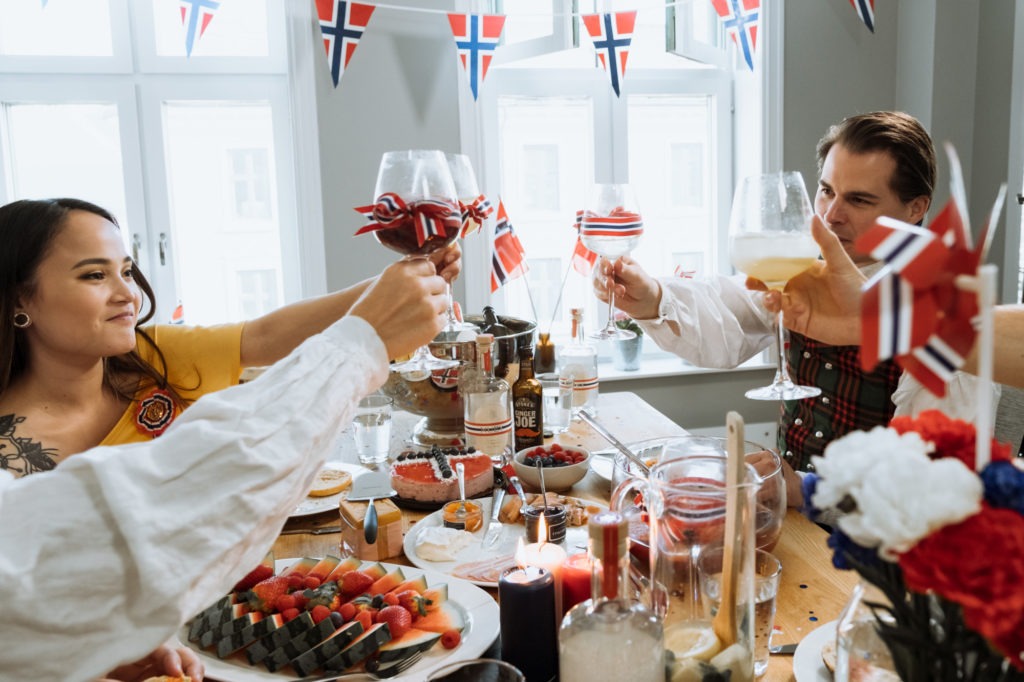 Where do they drink aquavit?
We often call aquavit "quintessentially Scandinavian". Russia has vodka, Japan has sake, Scotland has whiskey, and Scandinavia has aquavit. For 500 years, Scandinavians have celebrated valuable moments with aquavit. Aquavit is often seen accompanying feasts and banquets, celebrating Christmas, Easter, the Norwegian constitution day and other large celebrations. The spirit is traditionally almost exclusive to large meals, and drinking it without food is not very common. Again, this is where Nuet stands out from the rest. Nuet Dry Aquavit was created specifically to be used in cocktails, and recently became the first and only aquavit ever to win a gin award.
Read more about the history of aquavit in our blog post, 500 Years of Scandinavian Moments.
What is the alcohol content of aquavit?
In order for aquavit to be aquavit, it needs to have an ABV of at least 37.5%, and most are above 40%. Nuet Dry Aquavit is at 43% but is smooth and well-balanced so that it doesn't have the burning sensation most traditional aquavits tend to have.
How many calories are there in aquavit?
Depending on the aquavit and its sugar content, it's usually around 244 calories per 100 grams. Since the amount of spirits used in a drink is low (usually around 4cl for a normal drink), the amount of calories is also usually far lower than for the likes of a beer. The Nuet Dry Aquavit has no added sugar, as opposed to most other aquavits.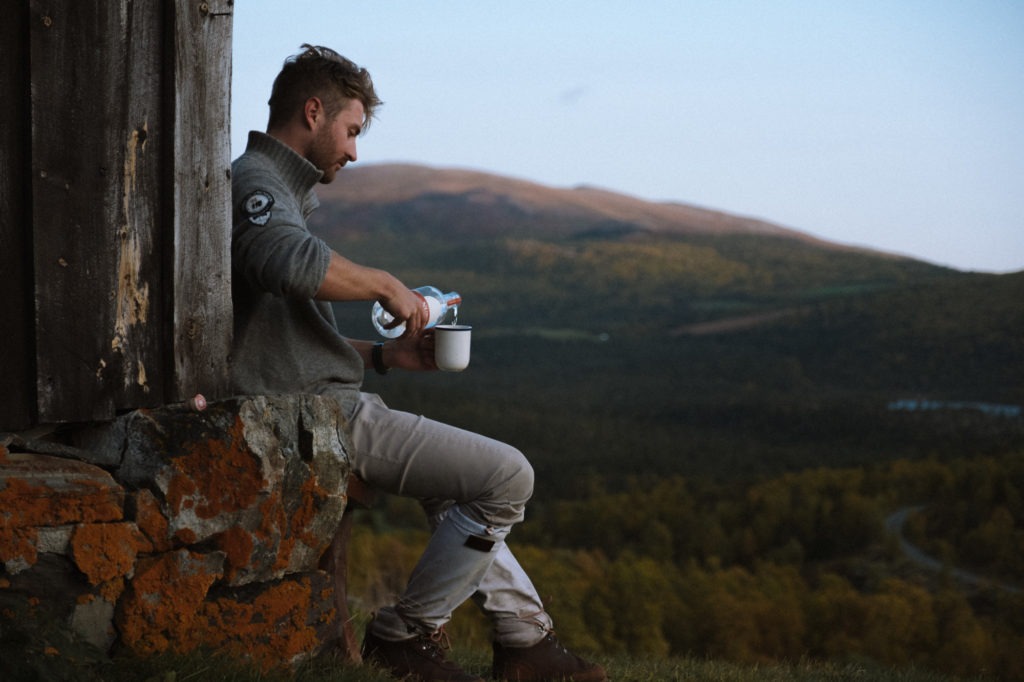 How can you use aquavit?
Aquavit has always been regarded as a strong and bitter spirit, often used for what Scandinavians call snaps, small shots of alcohol consumed during the course of a meal. It has also been enjoyed slowly, as a pure spirit, and never really in cocktails. This is where Nuet Dry Aquavit arrives on the arena, as a smooth and refreshing take on the traditional aquavit. Nuet Dry Aquavit is created just like other aquavits, to enhance the moments you enjoy, but in a far more versatile way. Nuet is perfect for cocktails and with tonic water. The fruity and citrusy aquavit is a perfect substitute to gin.
Can you buy aquavit in the US and UK?
Aquavit is growing in popularity in the US, but it's still not easy to come by. You can purchase Nuet Dry Aquavit for US delivery from our webshop, though. Aquavit is more available in the UK, being sold by several distributors. If you want to buy Nuet Dry Aquavit in the UK you could buy it from our webshop, 31Dover, Master of Malt and the Whiskey Exchange. Our delivery times are usually is within 3 days. Please be advised that VAT and duties are not included in the price quoted in our webshop.
Why should I buy Nuet Dry Aquavit?
Nuet Dry Aquavit is the first-ever aquavit to win a gin award. You might ask yourself why this is a good thing. The answer is quite simple; it was just what we wanted. We wanted to innovate in the aquavit market and make an aquavit for everyone. This is a versatile aquavit you can use in cocktails just as well as for schnapps. By winning a gin award, we have proven that we are just what we want to be, a premium gin substitute. Exciting? You can buy your own Scandinavian moments in a bottle in our shop, and read more about the many use-cases in our drink-section.
"Nuet is the result of almost 500 years of Scandinavian tradition, combined with our passion for innovation and quality. It is the first and only aquavit to ever win a gin award, and we take pride in every bottle we produce."

Moren Pharo Halle, founder of Nuet Aquavit
---
If you want to know more about Nuet Dry Aquavit, check out our about-section, and follow our Instagram @nuetaquavit to join our Scandiverse.