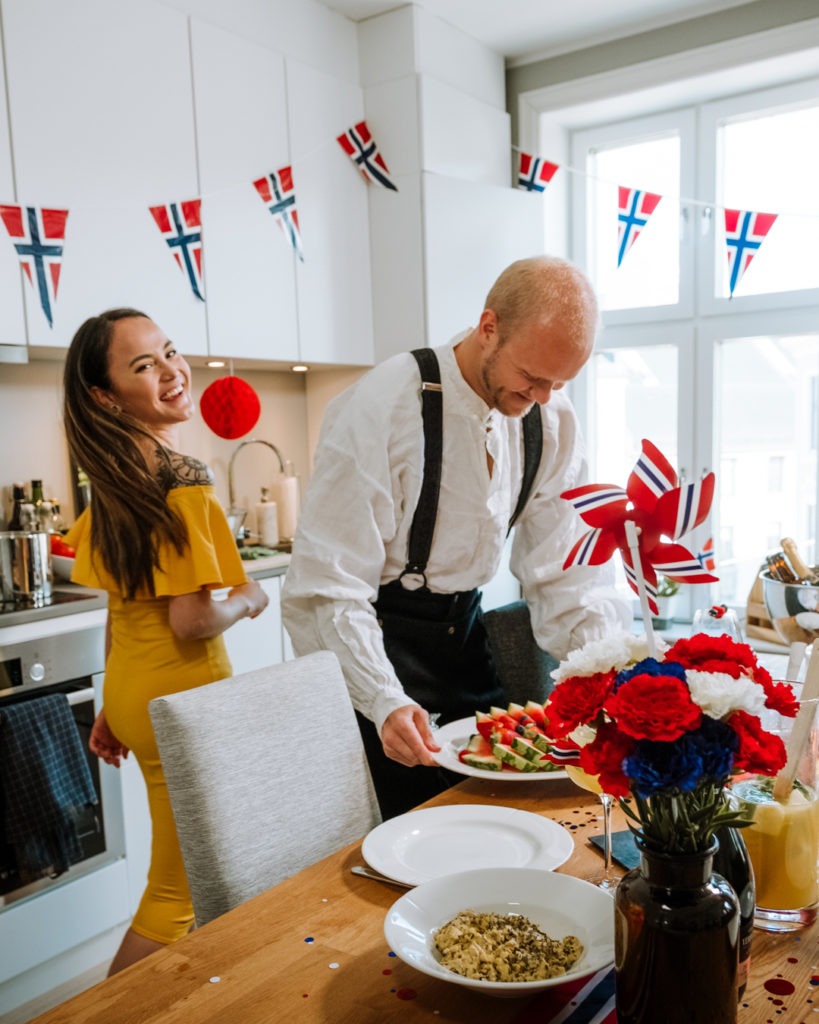 This is how you make the Fizzy Nordic.
Ingredients:
2 cl Nuet Dry Aquavit
2 scoops of lemon sorbet
1 cl simple sugar syrup (1:1)
Prosecco or Champagne
A couple of raspberries
Fresh berries for garnish
Ice
Process:
This an easy cocktail for parties that will impress. However, it does a little more work than most Nuet Homemade cocktails. Add ice, lemon sorbet, Nuet Dry Aquavit, sugar syrup and raspberries in a shaker, and shake for about 30 seconds, until the berries have been properly crushed. Strain into a Champagne glass, top up with prosecco or Champagne, and add some seasonal berries for garnish.

Enjoy the fizz!
---
If you like the Fizzy Nordic, have a look at our other cocktails in our drinks section, and follow our Instagram @nuetaquavit to get updates on new cocktails.